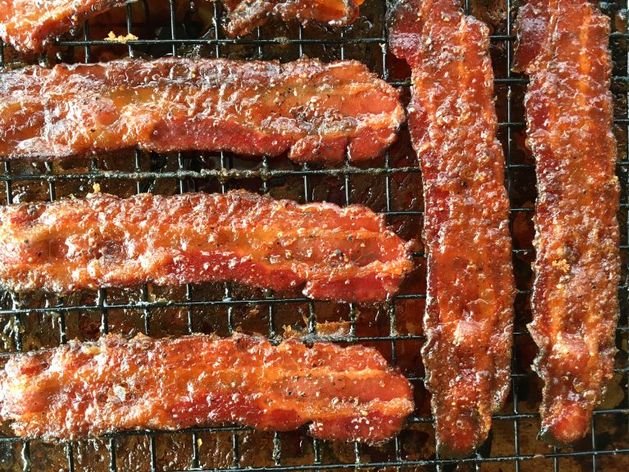 CUSTOM COOK
Candied Bacon
Key: YXM-CRL-EAC
About this Custom Cook
This bacon will be one of the most addictive foods you will ever make. It is the perfect combination of salty and sweet, with a hint of heat from the black pepper. Make sure you transfer the bacon from the foil to a wire rack immediately after the cook is completed to ensure it does not stick to the foil. Using thick-cut bacon is highly recommended here, as thin bacon will easily burn.
Ingredients:
5 slices thick bacon
3 tablespoons brown sugar
1/2 teaspoon black pepper
Procedure:
1. Line Brava metal tray with foil.
2. Combine bacon, brown sugar and black pepper. Make sure bacon is evenly coated.
3. Place bacon in Zones 1, 2 and 3 of Brava metal tray.
4. Slide metal tray into bottom shelf and press green button to start cook.
5. When cook is completed, carefully remove bacon from metal tray and place on wire rack.
6. Cool on wire rack. Serve.