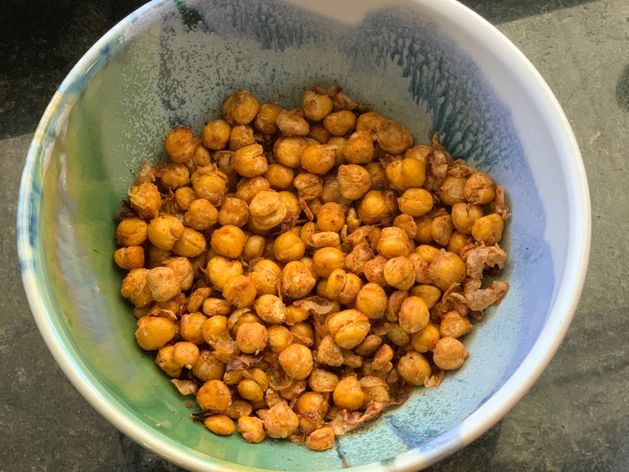 CUSTOM COOK
Crispy Spiced Chickpeas
Key: EAJ-PMW-YHP
About this Custom Cook
These crispy spiced chickpeas are a tasty healthy snack. In order to make sure the chickpeas come out crispy, you will need to dry them thoroughly.
Ingredients:
1 can chickpeas
1 teaspoon vegetable oil
1/2 teaspoon kosher salt
1/2 teaspoon paprika
1/4 teaspoon cumin
1/4 teaspoon garlic powder
Instructions:
1. Place chickpeas in fine-mesh strainer and rinse. 
Drain well.

2. Dry chickpeas thoroughly. Place in bowl.

3. Add oil, salt, paprika, cumin and garlic powder. Combine.

4. Place chickpeas in Zones 1 and 2 of Brava glass tray.

5. Select "Spiced Chickpeas" custom cook. Slide glass tray into top oven shelf and press the green button to begin cook.

6. When cook is completed, place in bowl and serve.