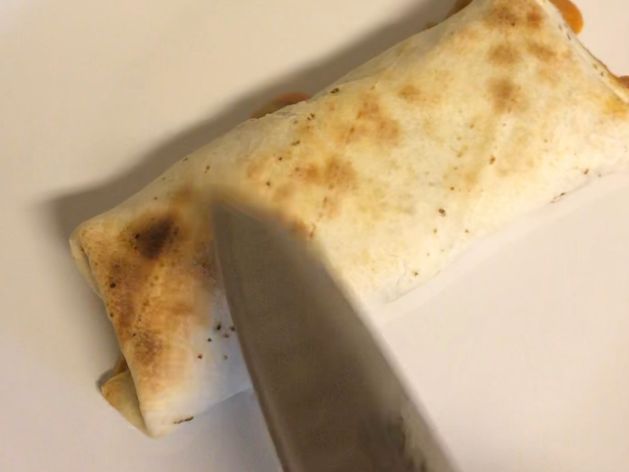 CUSTOM COOK
Crispy Burrito
Key: CXC-HEP-WHN
About this Custom Cook
This is a quick way to turn your frozen burrito into a dorado-style burrito. All you need is a frozen burrito and some vegetable oil!
Instructions:
1) Place frozen burrito in Zone 2 of glass tray.
2) Slide tray into bottom shelf and press green button to begin cook.
3) When the Brava prompts you, remove glass tray from oven.
4) Lightly oil outside of burrito (bottom and top) with vegetable oil using a pastry brush.
5) Slide glass tray into top oven shelf. Press green button to continue cook.
6) When cook is completed, remove burrito from glass tray and serve.