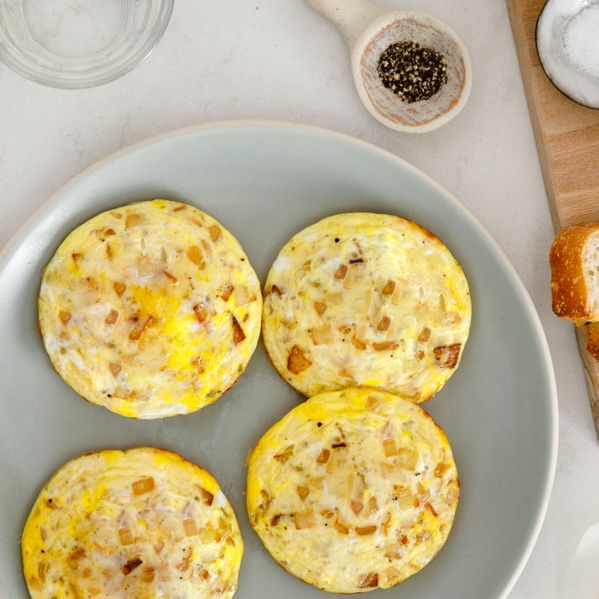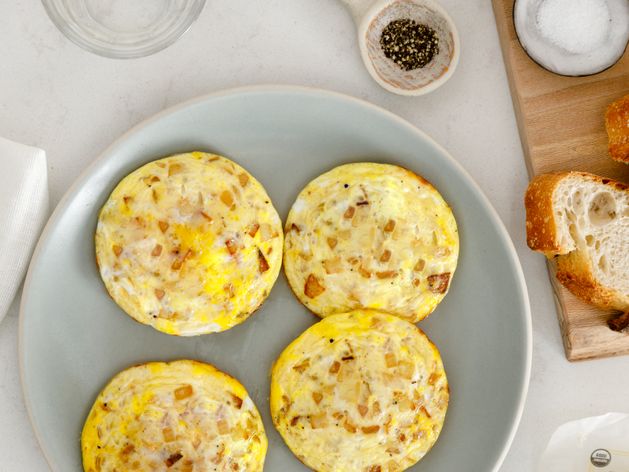 Ingredients
1 cup cooked diced Yukon Gold potatoes (½-inch pieces)
½ cup cooked diced yellow onions (¼-inch pieces)
¼ cup grated Parmigiano-Reggiano
3 eggs
¼ cup milk
From Your Pantry
kosher salt and black pepper
Equipment
Brava egg tray
mixing bowl
whisk
Nutrition Information
Allergens: Milk, Eggs
Tags
Chef's Picks
Breakfast
Lunch
Vegetarian
Kid Friendly
Brava Accessory
Eggs
Egg tray
Gluten Free
Serves 4
Snack
Weekday
Year Round
Nutrition Information
Allergens: Milk, Eggs
Keywords
Chef's Picks
Breakfast
Lunch
Vegetarian
Kid Friendly
Brava Accessory
Eggs
Egg tray
Gluten Free
Serves 4
Snack
Weekday
Year Round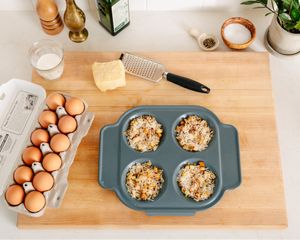 1
Prep frittata filling
Lightly butter or spray indicated cup(s) on egg tray.
Place 1/4 cup potatoes, 2 tablespoons onions and 1 tablespoon Parmigiano-Reggiano in each cup of Brava egg tray.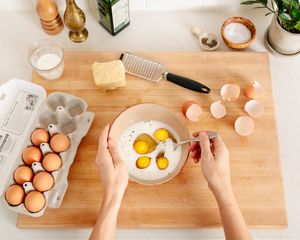 2
Prep egg mixture
In medium bowl, whisk together eggs, milk, ½ teaspoon salt and ¼ teaspoon pepper.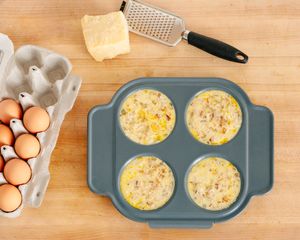 3
Assemble frittatas
Slowly pour enough egg mixture into each egg cup to cover potato mixture. Each cup should be filled almost to rim; don't overfill. You may have some egg mixture left over.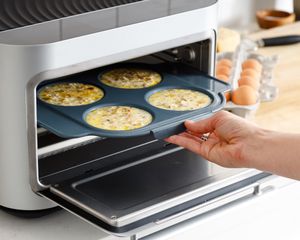 4
Slide egg tray into top oven shelf
Select "Individual Frittatas" on your oven touchscreen and follow instructions.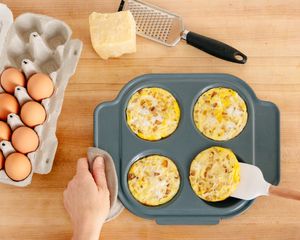 5
Serve
When your food is done, using a spoon, gently scoop out frittatas and transfer to individual plates.