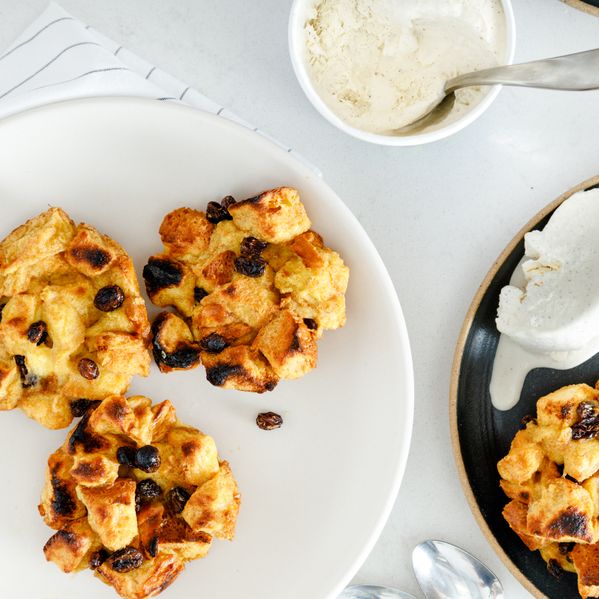 Ingredients
4 cups diced bread, preferably brioche (1-inch pieces)
4 egg yolks
1 cup milk
2 tablespoons sugar
2 teaspoons vanilla extract
½ teaspoon ground cinnamon
¼ cup raisins
Vanilla ice cream for serving (optional)
From Your Pantry
kosher salt
Equipment
mixing bowl
whisk
Brava egg tray
Nutrition Information
Allergens: Milk, Eggs, Wheat (Gluten)
Tags
Sweets
Vegetarian
Kid Friendly
Brava Accessory
Breads
Egg tray
Fruits
Serves 4
Snack
Year Round
Nutrition Information
Allergens: Milk, Eggs, Wheat (Gluten)
Keywords
Sweets
Vegetarian
Kid Friendly
Brava Accessory
Breads
Egg tray
Fruits
Serves 4
Snack
Year Round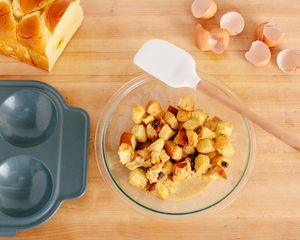 1
Prep custard & bread pudding
Use Toast setting to toast diced bread. We recommend Level 3 or 4.
In medium bowl, whisk together egg yolks, milk, sugar, vanilla extract, cinnamon and ¼ teaspoon salt.
Add toasted bread and raisins and stir well to coat bread evenly with custard. Let stand for 2–3 minutes so bread absorbs custard.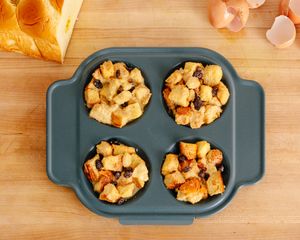 2
Fill egg tray
Evenly fill each cup of Brava egg tray with bread pudding.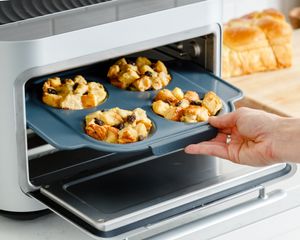 3
Slide egg tray into top oven shelf
Select "Individual Bread Puddings" on your oven touchscreen and follow instructions.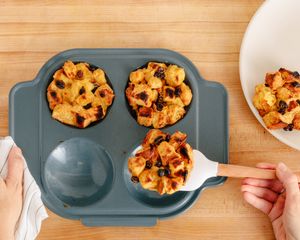 4
Serve
When your food is done, using a spoon, gently scoop out bread puddings and transfer to individual bowls.
If desired, serve with a scoop of vanilla ice cream.