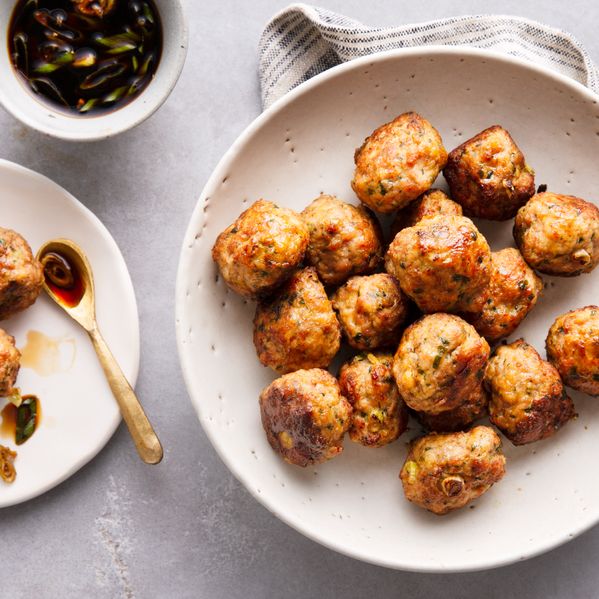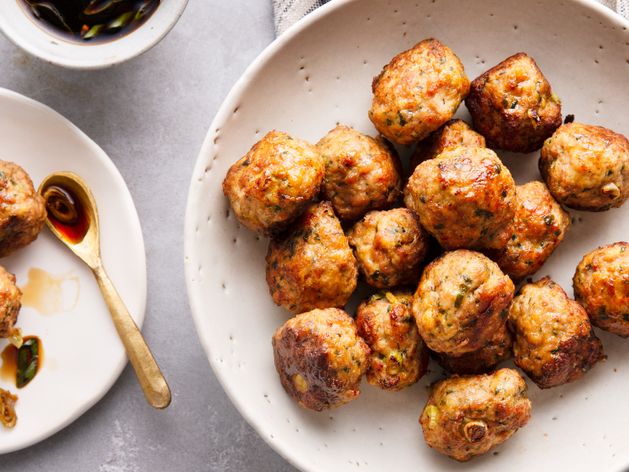 Ingredients
3 green onions
1 lb ground turkey, preferably dark meat
1 tablespoon toasted sesame seed oil
1 egg
½ cup panko bread crumbs
½ cup plus 2 tablespoons soy sauce
1 teaspoon Sriracha
2 tablespoons chopped fresh cilantro
2 tablespoons peeled and grated fresh ginger
1 tablespoon rice wine vinegar
1 tablespoon sugar
From Your Pantry
Equipment
mixing bowls
Brava metal tray
whisk
Nutrition Information
Allergens: Soy, Eggs, Wheat (Gluten)
Tags
Dinner
Starter
Kid Friendly
Appetizer
Asian
Dairy Free
Keto
Metal Tray
Other Meats
Sauce
Serves 4
Side
Turkey
Nutrition Information
Allergens: Soy, Eggs, Wheat (Gluten)
Keywords
Dinner
Starter
Kid Friendly
Appetizer
Asian
Dairy Free
Keto
Metal Tray
Other Meats
Sauce
Serves 4
Side
Turkey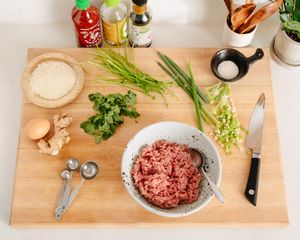 1
Prep meatballs
Thinly slice green onions. Save green parts for dipping sauce.
In medium bowl, combine turkey, white parts of green onions, sesame oil, egg, panko, 1 tablespoon of the soy sauce, Sriracha and cilantro. Using your hands or a spoon, mix ingredients until just evenly incorporated; do not overmix.
2
Form meatballs
Using your hands, form turkey mixture into 2-oz balls, each a little smaller than a golf ball. You should have about 20 meatballs.
Place meatballs in Zones 1, 2 and 3 of Brava metal tray.
3
Slide metal tray into top oven shelf
Select "Asian Turkey Meatballs" on your oven touchscreen and follow instructions.
While food cooks, prepare dipping sauce.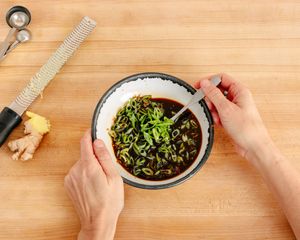 4
Make dipping sauce
In small bowl, whisk together remaining ½ cup plus 1 tablespoon soy sauce, ginger, rice wine vinegar, sugar and green parts of green onions.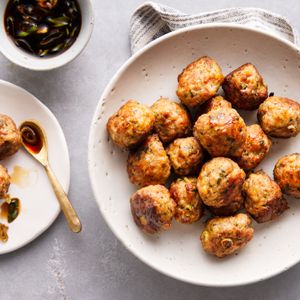 5
Serve
When your food is done, arrange meatballs on platter and serve dipping sauce on the side.