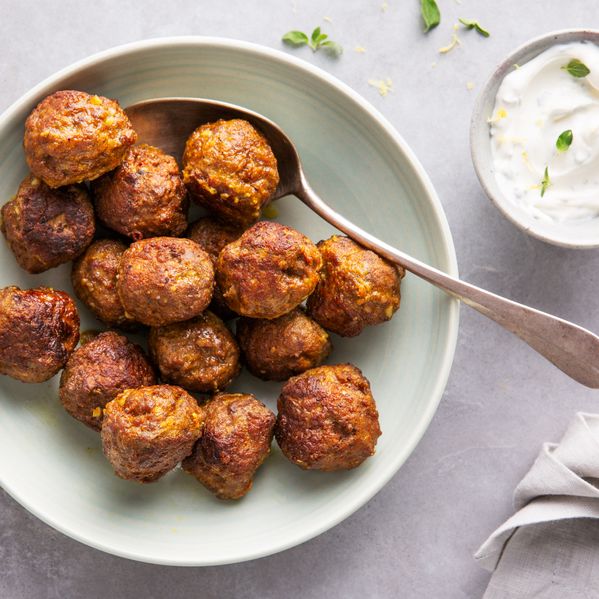 Ingredients
2 cloves garlic, minced
½ lb ground beef, preferably 90% lean
½ lb ground lamb (or an additional ½ lb beef if you prefer)
2 eggs
3 tablespoons bread crumbs
1 teaspoon sweet paprika
1 teaspoon ground tumeric
1 teaspoon sumac
¼ teaspoon ground cinnamon
¼ teaspoon cayenne pepper
1 cup whole milk Greek yogurt
1 tablespoon chopped fresh mint
1 tablespoon chopped fresh oregano
1 teaspoon lemon zest
1 tablespoon fresh lemon juice
From Your Pantry
extra-virgin olive oil
kosher salt
Equipment
mixing bowls
Brava metal tray
fine cheese grater or Microplane zester
Nutrition Information
Allergens: Milk, Eggs, Wheat (Gluten)
Tags
Dinner
Starter
Kid Friendly
Appetizer
Beef
Crowd-pleaser
Keto
Metal Tray
Other Meats
Serves 4
Snack
Year Round
Nutrition Information
Allergens: Milk, Eggs, Wheat (Gluten)
Keywords
Dinner
Starter
Kid Friendly
Appetizer
Beef
Crowd-pleaser
Keto
Metal Tray
Other Meats
Serves 4
Snack
Year Round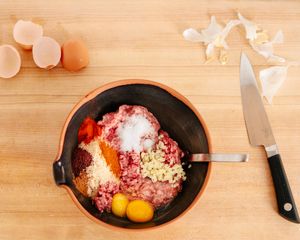 1
Prep meatballs
In medium bowl, combine half of garlic, ground beef, ground lamb, eggs, bread crumbs, paprika, turmeric, sumac, cinnamon, cayenne and 2 teaspoons salt. Using your hands or a spoon, mix ingredients until just evenly incorporated; do not overmix.
Using your hands, form lamb mixture into 2-oz balls, each a little smaller than a golf ball. You should have about 15 meatballs.
Place meatballs in Zones 1, 2 and 3 of Brava metal tray.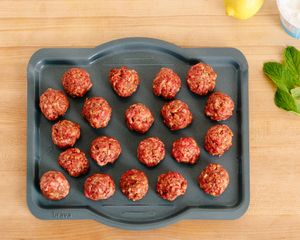 2
Slide metal tray into top oven shelf
Select "Beef and Lamb Meatballs" on your oven touchscreen and follow instructions.
While food cooks, prepare herb yogurt.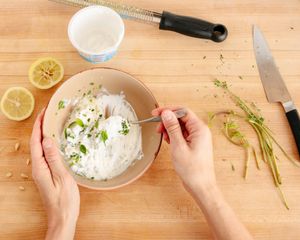 3
Make herb yogurt
In small bowl, stir together yogurt, mint, oregano, lemon zest, lemon juice, remaining garlic and a pinch of salt.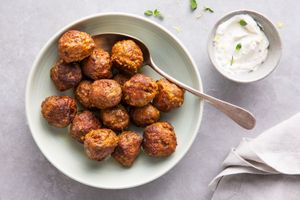 4
Serve
When your food is done, spread about 2 tablespoons herb yogurt on a serving platter. Top with meatballs.
Drizzle meatballs and yogurt with a few tablespoons extra-virgin olive oil. Serve remaining yogurt on the side.