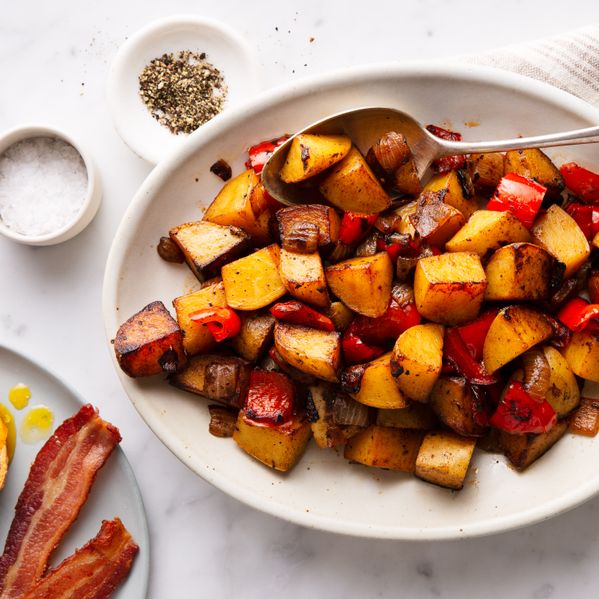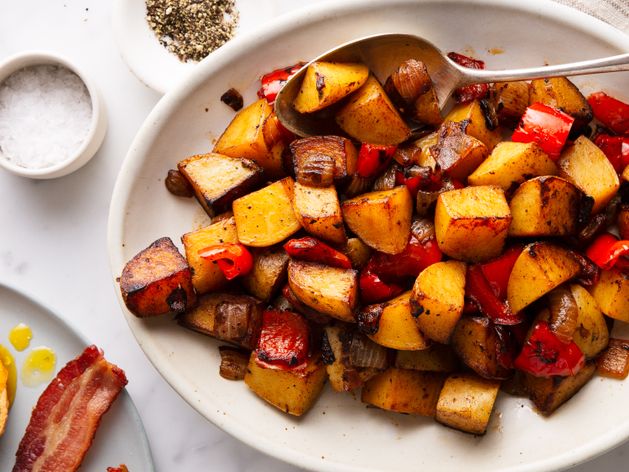 Ingredients
2 ½ cups diced yellow waxy potatoes (½-inch pieces) (about 5 medium potatoes)
1 ½ cups diced yellow onion (½-inch pieces) (about 1 small onion)
1 cup diced red bell pepper (½-inch pieces) (about 1 pepper)
¼ teaspoon paprika
Sour cream or crème fraîche for serving (optional)
From Your Pantry
cooking oil
kosher salt and black pepper
Equipment
mixing bowl
Brava metal tray
Nutrition Information
Allergens: None
Tags
Breakfast
Dinner
Vegetarian
Kid Friendly
Dairy Free
Gluten Free
Metal Tray
Serves 4
Vegan
Vegetables
Nutrition Information
Allergens: None
Keywords
Breakfast
Dinner
Vegetarian
Kid Friendly
Dairy Free
Gluten Free
Metal Tray
Serves 4
Vegan
Vegetables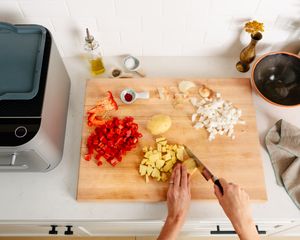 1
Prep vegetables
In medium bowl, toss together potatoes, onion, bell pepper, 2 teaspoons cooking oil, paprika and a pinch of salt and pepper.
Evenly spread potato mixture in Zones 1, 2 and 3 of Brava metal tray.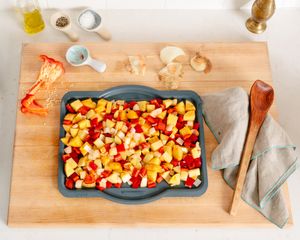 2
Slide metal tray into top oven shelf
Select "Breakfast Potatoes" on your oven touchscreen and follow instructions.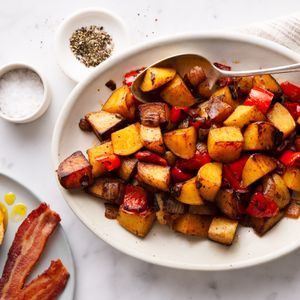 3
Serve
When your food is done, transfer potatoes to a serving platter or individual plates.
If desired, serve sour cream or crème fraîche on the side.