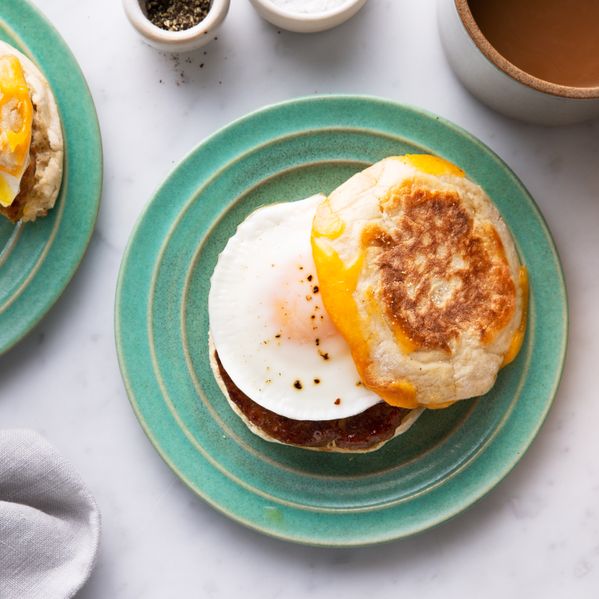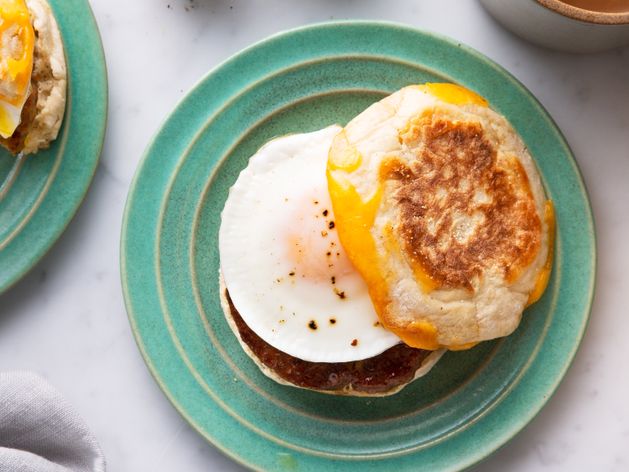 Ingredients
4 English muffins
4 eggs
4 precooked breakfast sausage patties, such as Applegate Farms
4 slices cheddar
Hot sauce for serving
From Your Pantry
butter
kosher salt and black pepper
Equipment
Brava metal tray
Brava egg tray
Nutrition Information
Allergens: Milk, Eggs, Wheat (Gluten)
Tags
Chef's Picks
Breakfast
Lunch
Kid Friendly
Eggs
Egg tray
Metal Tray
Sandwiches
Serves 4
Snack
Two Trays
Weekday
Year Round
Nutrition Information
Allergens: Milk, Eggs, Wheat (Gluten)
Keywords
Chef's Picks
Breakfast
Lunch
Kid Friendly
Eggs
Egg tray
Metal Tray
Sandwiches
Serves 4
Snack
Two Trays
Weekday
Year Round
1
Toast English muffins
Set out a few tablespoons of butter to soften for 15 to 30 minutes.
Slice English muffins in half. Evenly spread softened butter on cut sides. Place, buttered side up, on Brava metal tray.
Using [Toast] [Bread, White] setting, toast English muffins to desired level. Transfer to a plate.
2
Prep eggs & sausages
Lightly butter or spray indicated cup(s) on egg tray.
Crack 1 egg into each cup of Brava egg tray.
Season each egg with a pinch of salt and pepper.
Place sausage patties in indicated zone(s) on metal tray.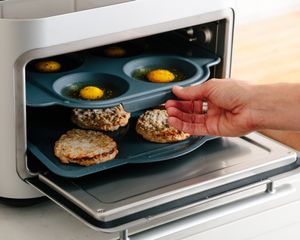 3
Slide egg tray into top oven shelf and metal tray into bottom shelf
Select "Breakfast Sandwich" on your oven touchscreen and follow instructions.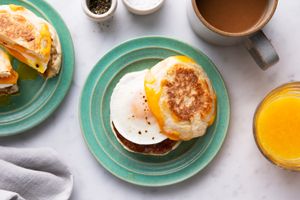 4
Assemble sandwiches & serve
When your food is done, place a sausage patty on each English muffin bottom.
Using a spoon, gently scoop out eggs, being careful not to break yolks.
Top each sausage patty with an egg and slice of cheddar. Cover with English muffin tops.
Serve hot sauce on the side.