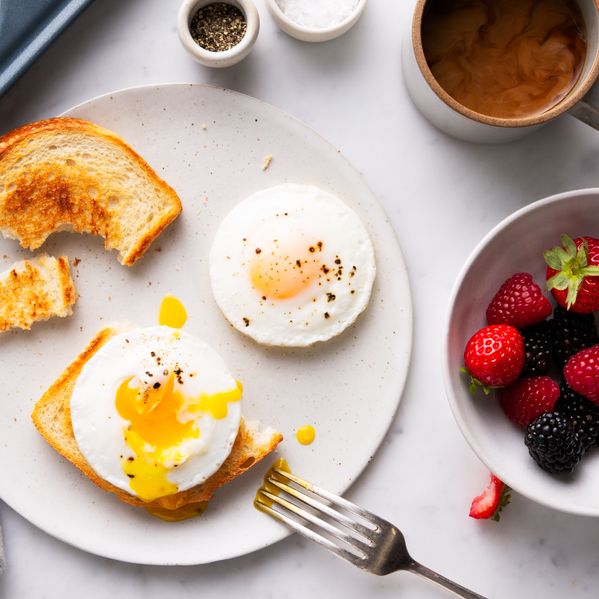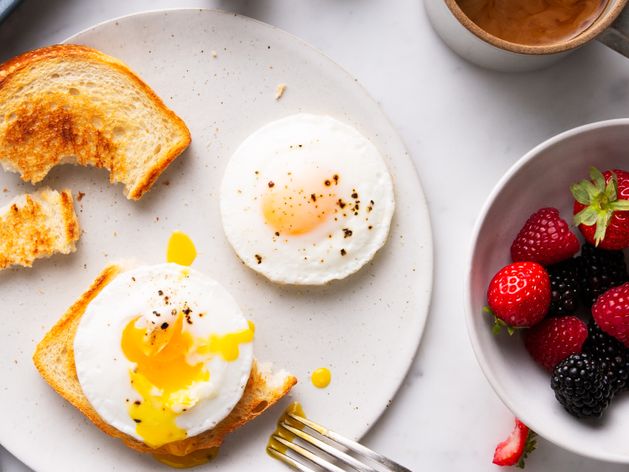 Ingredients
4 eggs
From Your Pantry
kosher salt and black pepper
Equipment
Brava egg tray
Nutrition Information
Allergens: Eggs
Tags
Breakfast
Lunch
Vegetarian
Kid Friendly
Whole30®
Brava Accessory
Dairy Free
Eggs
Egg tray
Gluten Free
Keto
Serves 4
Snack
Weekday
Year Round
Nutrition Information
Allergens: Eggs
Keywords
Breakfast
Lunch
Vegetarian
Kid Friendly
Whole30®
Brava Accessory
Dairy Free
Eggs
Egg tray
Gluten Free
Keto
Serves 4
Snack
Weekday
Year Round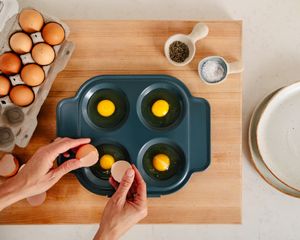 1
Fill egg tray
Lightly butter or spray indicated cup(s) on egg tray.
Crack 1 egg into each cup of Brava egg tray.
Season each egg with a pinch of salt and pepper.
2
Slide egg tray into top oven shelf
Select "Fried Eggs" on your oven touchscreen and follow instructions.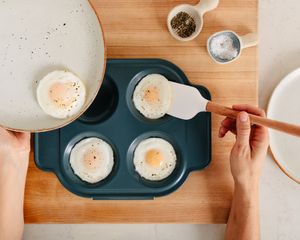 3
Serve
When your food is done, using a spoon, gently scoop out eggs, being careful not to break yolks.
Transfer eggs to individual plates.