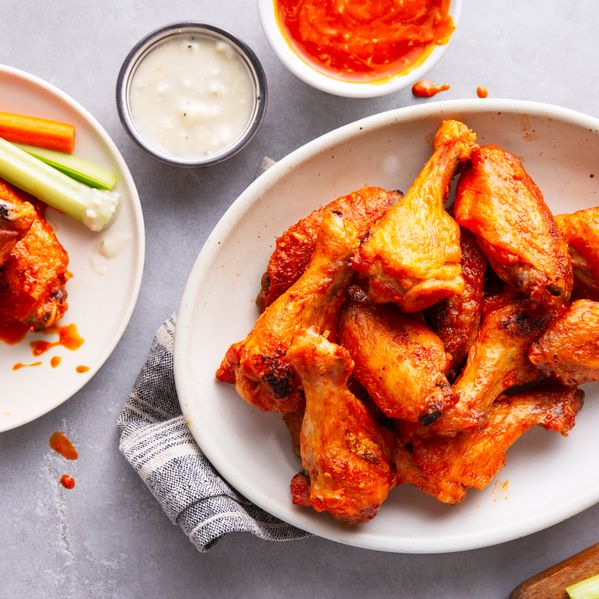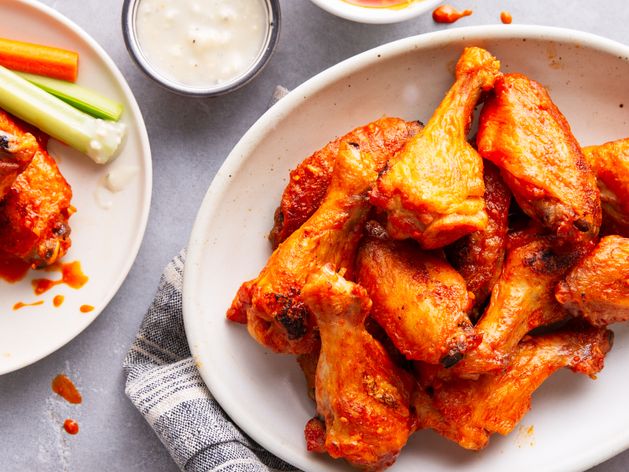 Ingredients
1 ½ lb chicken wingettes (first and second sections)
2 tablespoons butter
2 cloves garlic, minced
½ cup Frank's RedHot® cayenne pepper sauce
1 tablespoon apple cider vinegar
1 teaspoon habanero hot sauce (optional)
Blue cheese dressing, carrot sticks and celery sticks for serving
From Your Pantry
kosher salt and black pepper
Equipment
Brava metal tray
small saucepan
mixing bowl
Nutrition Information
Allergens: Milk
Tags
Lunch
Dinner
Starter
All American
Appetizer
Chicken
Gluten Free
Keto
Metal Tray
Paleo
Serves 2
Serves 4
Sides
Snack
Weekend
Weeknight
Nutrition Information
Allergens: Milk
Keywords
Lunch
Dinner
Starter
All American
Appetizer
Chicken
Gluten Free
Keto
Metal Tray
Paleo
Serves 2
Serves 4
Sides
Snack
Weekend
Weeknight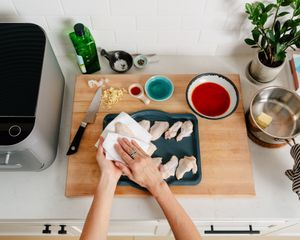 1
Prep chicken wings
Pat chicken wings dry with paper towels.
Season wings on both sides with a pinch of salt and pepper.
Place wings in Zones 1, 2 and 3 of Brava metal tray.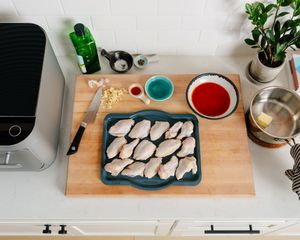 2
Slide metal tray into bottom oven shelf
Select "Brava Buffalo Chicken Wings" on your oven touchscreen and follow instructions.
While food cooks, prepare sauce.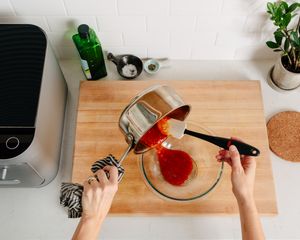 3
Make Buffalo wing sauce
In small saucepan over medium heat, melt butter.
Add garlic and cook, stirring occasionally, until fragrant and lightly browned, about 45 seconds.
Add Frank's RedHot® cayenne pepper sauce, apple cider vinegar and habanero hot sauce (if desired) and bring to a boil.
Reduce heat and cook, stirring occasionally, for 5 minutes. Transfer to large bowl.
4
Toss wings with sauce & serve
When your food is done, transfer wings to bowl with sauce and toss until evenly coated.
Arrange wings on serving platter
Serve with blue cheese dressing, carrot sticks and celery sticks.