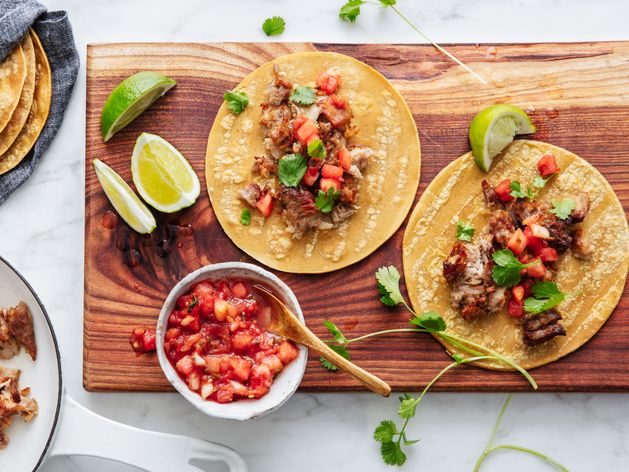 Ingredients
Tortillas
RoliRoti sous vide carnitas, roughly chopped
Casa Sanchez salsa
Cilantro
Lime
From Your Pantry
Equipment
Brava metal tray
Brava glass tray
aluminum foil
Nutrition Information
Allergens: None
Tags
Lunch
Dinner
Kid Friendly
Meal Kit
Good Eggs
Glass Tray
Metal Tray
Mexican
Two Trays
Weeknight
Nutrition Information
Allergens: None
Keywords
Lunch
Dinner
Kid Friendly
Meal Kit
Good Eggs
Glass Tray
Metal Tray
Mexican
Two Trays
Weeknight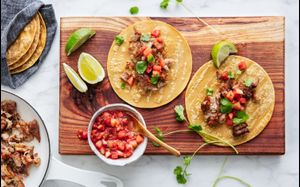 1
Instructions
Evenly spread carnitas across Zones 1, 2, and 3 of metal tray and slide into top oven shelf.
Separate tortillas into two stacks of 5. Wrap in aluminum foil and place in Zone 2 of glass tray and slide into bottom oven shelf.
Select "Good Eggs Carnitas Tacos" on your oven touchscreen and follow instructions.
When your food is done, gently shred the meat with a fork. Pile a hearty serving of carnitas onto each tortilla, then top with a squeeze of lime, a spoonful of salsa, and a bit of cilantro.