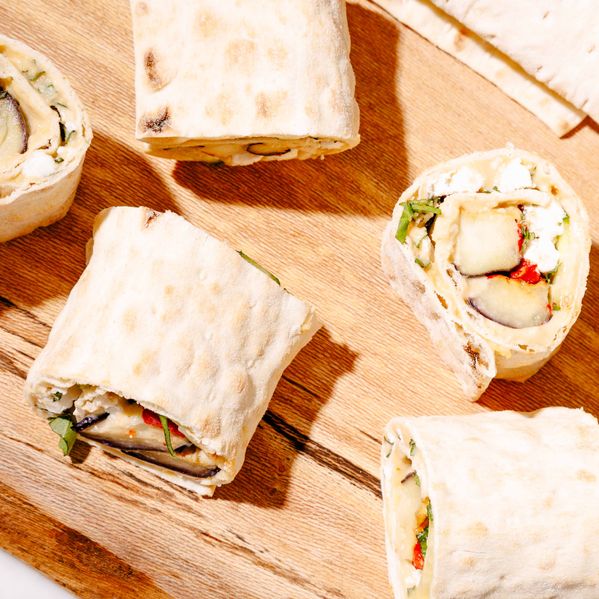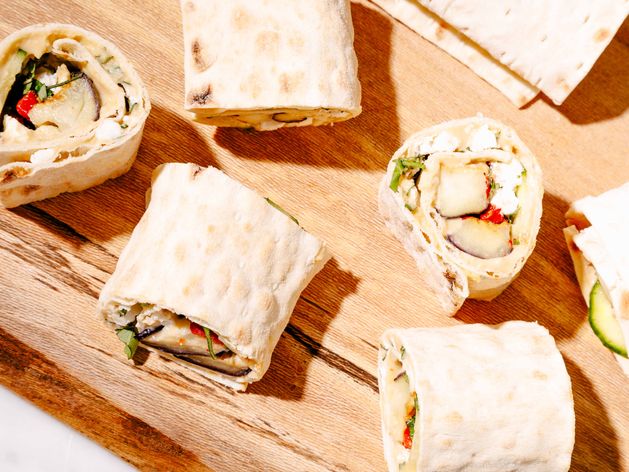 Ingredients
2½ cups chopped eggplant (1-inch pieces)
2½ cups chopped zucchini (1-inch pieces)
½ cup hummus
2 lavash
1 jar (12 oz) roasted bell peppers, drained and sliced
½ cup English cucumber, sliced
¼ cup feta cheese, crumbled
⅛ cup fresh mint, chopped
From Your Pantry
cooking oil
kosher salt and black pepper
extra-virgin olive oil (optional)
Equipment
mixing bowl
Brava metal tray
Nutrition Information
Allergens: Milk
Tags
Lunch
Dinner
Vegetarian
Entree
Mediterranean
Metal Tray
Serves 2
Spring
Vegetables
Weekday
Weeknight
Year Round
Nutrition Information
Allergens: Milk
Keywords
Lunch
Dinner
Vegetarian
Entree
Mediterranean
Metal Tray
Serves 2
Spring
Vegetables
Weekday
Weeknight
Year Round
1
Roast vegetables
In medium bowl, toss together eggplant, zucchini, 2 tablespoons cooking oil and 2 pinches of salt.
Evenly spread vegetables in Zones 1, 2 and 3 of Brava metal tray.
Slide metal tray into top oven shelf.
Select "Veggie Garden Wrap" on your oven touchscreen and follow instructions.
2
Prep Wraps
Evenly spread half of hummus on each lavash.
Sprinkle roasted red peppers evenly over hummus.
3
Finish and serve
When your food is done, spread vegetables evenly on top of hummus.
Sprinkle cucumbers, feta and mint over vegetables. Drizzle with a few teaspoons extra-virgin olive oil, if using.
Gently roll lavash, pressing ingredients down to roll as tightly as possible.
Cut each wrap in half and serve.