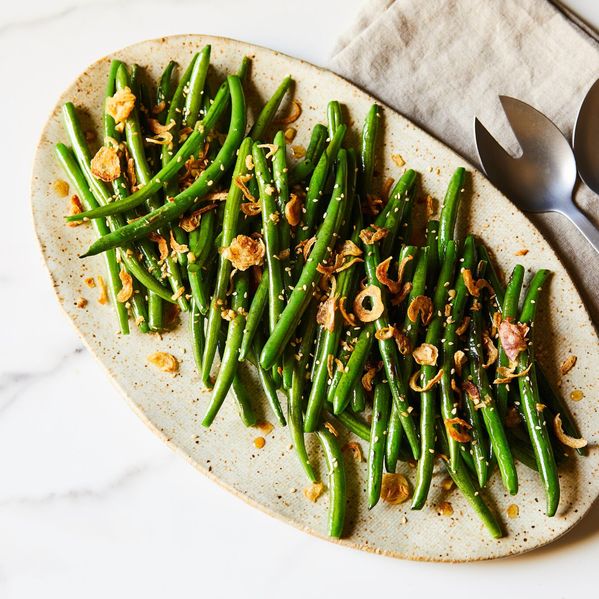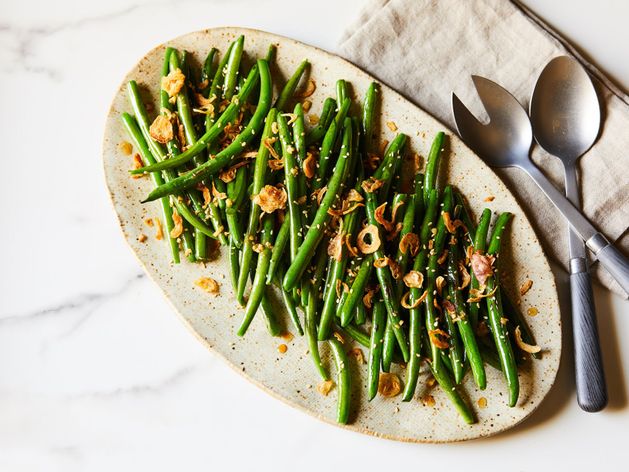 Ingredients
1 lb green beans
1 clove Garlic
1 tablespoon rice wine vinegar
2 teaspoons soy sauce or tamari sauce
1 teaspoon sesame oil
1 tablespoon toasted sesame seeds
2 tablespoons crispy onions
From Your Pantry
cooking oil
kosher salt
Equipment
mixing bowl
Brava metal tray
Nutrition Information
Allergens: Soy
Tags
Starter
Vegetarian
Kid Friendly
Chinese
Dairy Free
Gluten Free
Keto
Metal Tray
Serves 4
Side
Sides
Vegan
Vegetables
Nutrition Information
Allergens: Soy
Keywords
Starter
Vegetarian
Kid Friendly
Chinese
Dairy Free
Gluten Free
Keto
Metal Tray
Serves 4
Side
Sides
Vegan
Vegetables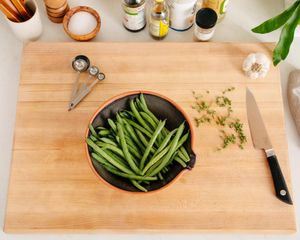 1
Prep green beans
Trim stems from green beans.
In large bowl, toss together green beans, 1 tablespoon cooking oil and a pinch of salt.
Evenly spread green beans in Zones 1, 2 and 3 of Brava metal tray. Pro Tip: Be sure to arrange beans in a single layer; if stacked too high, they will burn.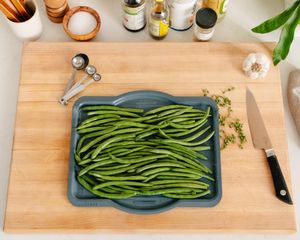 2
Slide metal tray into top oven shelf
Select "Sesame String Beans" on your oven touchscreen and follow instructions.
While food cooks, prepare vinaigrette.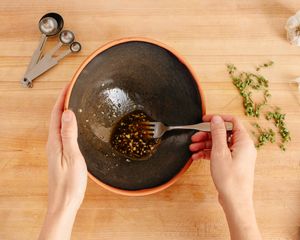 3
Make vinaigrette
Mince garlic.
In same large bowl you used in Step 1, combine vinegar, tamari sauce, sesame oil and garlic; stir well.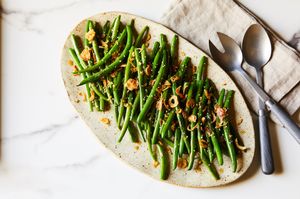 4
Dress beans & serve
When your food is done, transfer beans to bowl with vinaigrette and toss to coat.
Transfer beans to serving platter or individual plates. Sprinkle with sesame seeds and crispy onions.