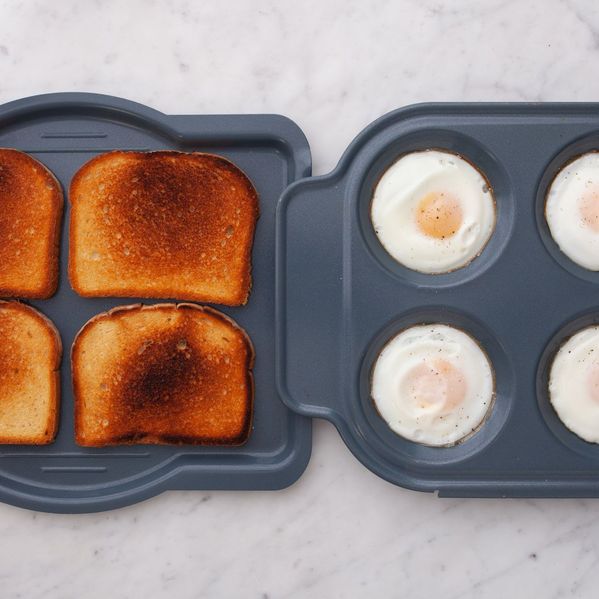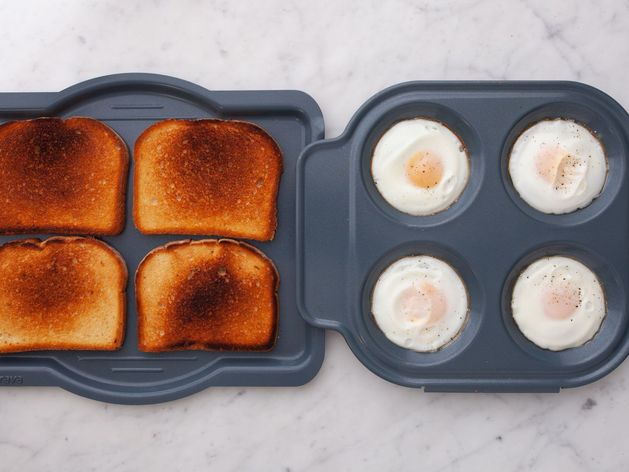 Ingredients
4 slices of white bread
4 eggs
From Your Pantry
kosher salt
cooking spray or butter
Equipment
Brava metal tray
Brava egg tray
Nutrition Information
Allergens: Eggs, Wheat (Gluten)
Tags
Breakfast
Combo
Vegetarian
Kid Friendly
Basic Combos
Breads
Dairy Free
Eggs
Egg tray
Metal Tray
Serves 4
Two Trays
Nutrition Information
Allergens: Eggs, Wheat (Gluten)
Keywords
Breakfast
Combo
Vegetarian
Kid Friendly
Basic Combos
Breads
Dairy Free
Eggs
Egg tray
Metal Tray
Serves 4
Two Trays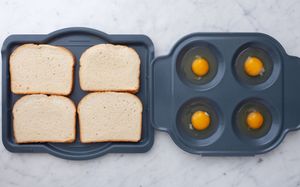 1
Recipe Instructions
Place bread in Zone 1, 2 and 3 of the Brava metal tray.
Lightly butter or spray indicated cup(s) on egg tray.
Place eggs into designated wells on Brava egg tray.
Slide egg tray into top oven shelf.
Slide metal tray into bottom oven shelf.
Select "Eggs and White Toast" on your oven touch-screen and follow instructions.