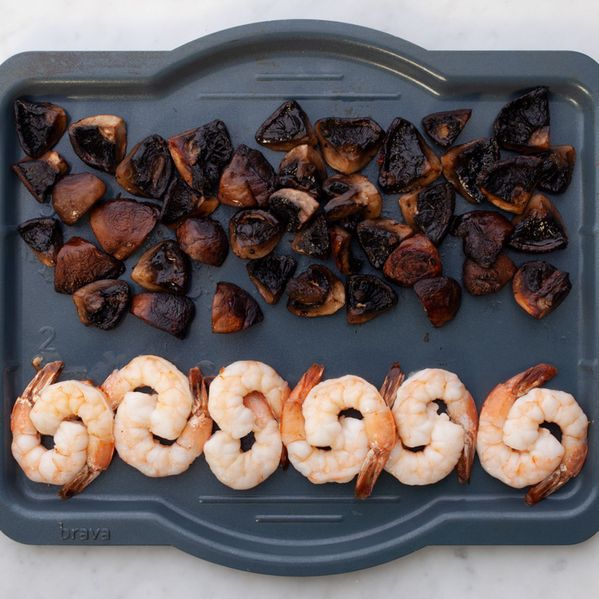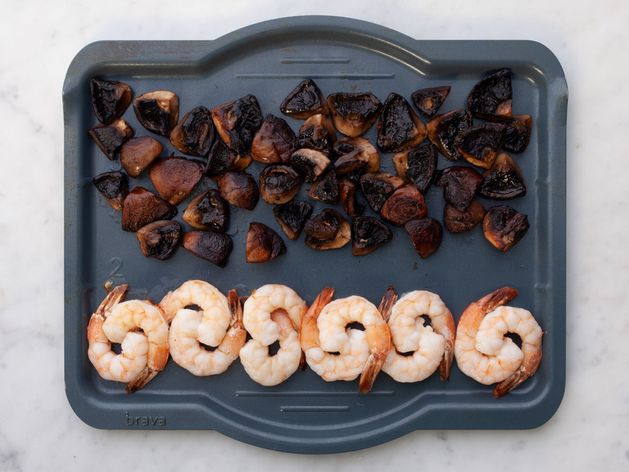 Ingredients
1 lb peeled and deveined shrimp (25–30 medium/large shrimp)
4 cups chopped cremini mushrooms (1-inch pieces, typically halves or quarters)
From Your Pantry
cooking oil or melted butter
kosher salt
Equipment
Brava glass tray
Brava metal tray
mixing bowl
Nutrition Information
Allergens: Shellfish, Milk
Tags
Dinner
Combo
Kid Friendly
Basic Combos
Gluten Free
Keto
Metal Tray
Seafood
Serves 4
Nutrition Information
Allergens: Shellfish, Milk
Keywords
Dinner
Combo
Kid Friendly
Basic Combos
Gluten Free
Keto
Metal Tray
Seafood
Serves 4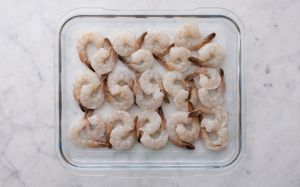 1
Recipe Instructions
Pat shrimp dry with paper towels.
Lightly drizzle shrimp with 1 tablespoon cooking oil or melted butter.
Season both sides with salt.
Evenly spread shrimp in Zones 1, 2 and 3 of Brava glass tray.
In medium bowl, toss together mushrooms, 2 tablespoons cooking oil and a pinch of salt.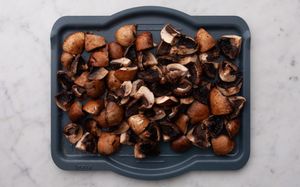 2
Continued
Evenly spread mushrooms in Zones 1, 2 and 3 of Brava metal tray.
Slide glass tray into top oven shelf.
Slide metal tray into bottom oven shelf.
Select "Shrimp and Mushrooms" on your oven touchscreen and follow instructions.