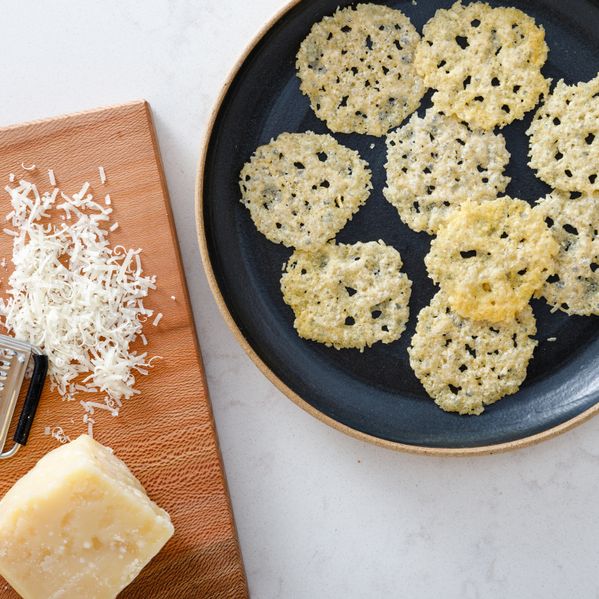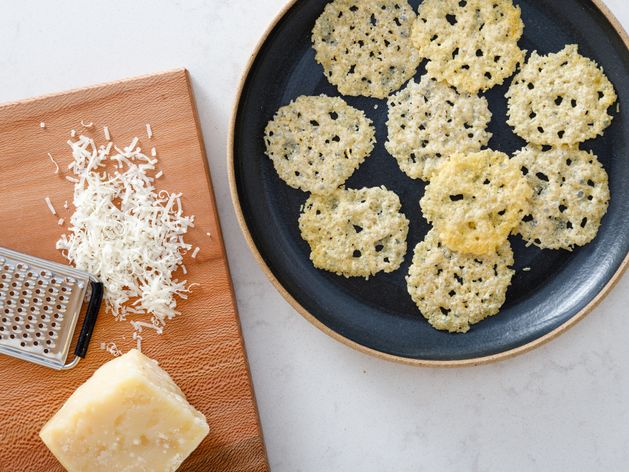 Ingredients
3 tablespoons freshly grated Parmigiano-Reggiano (about 1 oz)
From Your Pantry
Equipment
Brava metal tray
spatula
Nutrition Information
Allergens: Milk
Tags
Chef's Picks
Starter
Vegetarian
Kid Friendly
Appetizer
Gluten Free
Keto
Metal Tray
Serves 4
Side
Sides
Snack
Nutrition Information
Allergens: Milk
Keywords
Chef's Picks
Starter
Vegetarian
Kid Friendly
Appetizer
Gluten Free
Keto
Metal Tray
Serves 4
Side
Sides
Snack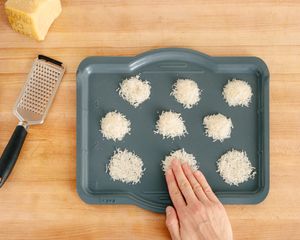 1
Prep Crisps
Use 1 teaspoon Parmigiano-Reggiano per crisp.
Place 9 piles of Parmigiano-Reggiano, evenly spaced apart, in Zones 1, 2 and 3 of Brava metal tray (3 per zone).
Using your fingers, pat down and spread each pile into a thin layer, making sure crisps don't touch each other. You will have 3 rows of 3 crisps.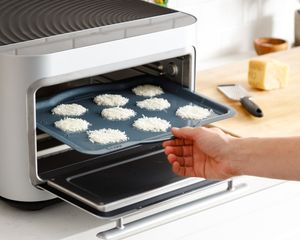 2
Slide metal tray into top oven shelf
Select "Parmigiano Reggiano Crisps" on your oven touchscreen and follow instructions.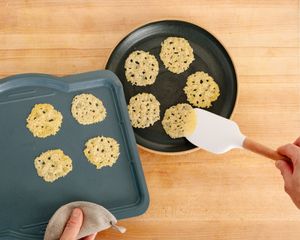 3
Cool & serve
When your food is done, remove tray and let stand for about 1 minute.
Once cheese has stopped bubbling, using spatula, gently transfer crisps to plate or wire rack to cool until brittle and crisp, about 3 minutes.
If you want to make more crisps, let metal tray and oven cool for about 10 minutes. Starting with a hot oven will cause crisps to burn.