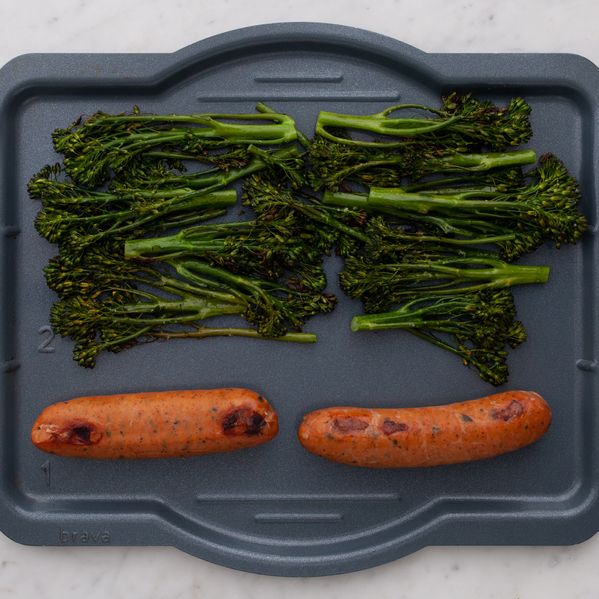 Ingredients
4 precooked sausage links
1 lb baby broccoli
From Your Pantry
kosher salt
cooking oil
Equipment
Brava metal tray
Brava glass tray
mixing bowl
Nutrition Information
Allergens: None
Tags
Dinner
Combo
Kid Friendly
Basic Combos
Glass Tray
Gluten Free
Keto
Metal Tray
Pork
Serves 4
Two Trays
Nutrition Information
Allergens: None
Keywords
Dinner
Combo
Kid Friendly
Basic Combos
Glass Tray
Gluten Free
Keto
Metal Tray
Pork
Serves 4
Two Trays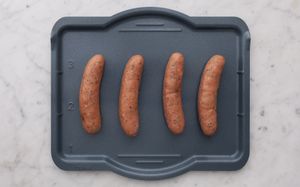 1
Recipe Instructions
Place sausages across Zones 1, 2 and 3 of Brava metal tray.
Trim bottom ½ inch off baby broccoli stems and discard. If stalks are wider than your pinky finger, cut in half lengthwise.
In medium bowl, toss together baby broccoli, 2 tablespoons cooking oil and a pinch of salt.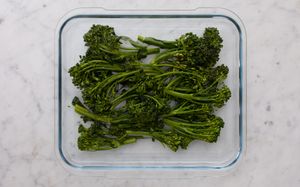 2
Continued
Evenly spread baby broccoli in Zones 1, 2 and 3 of Brava glass tray. Florets should face outside edges of tray.
Slide metal tray into top oven shelf.
Slide glass tray into bottom oven shelf.
Select "Precooked Sausages and Baby Broccoli" on your oven touchscreen and follow instructions.