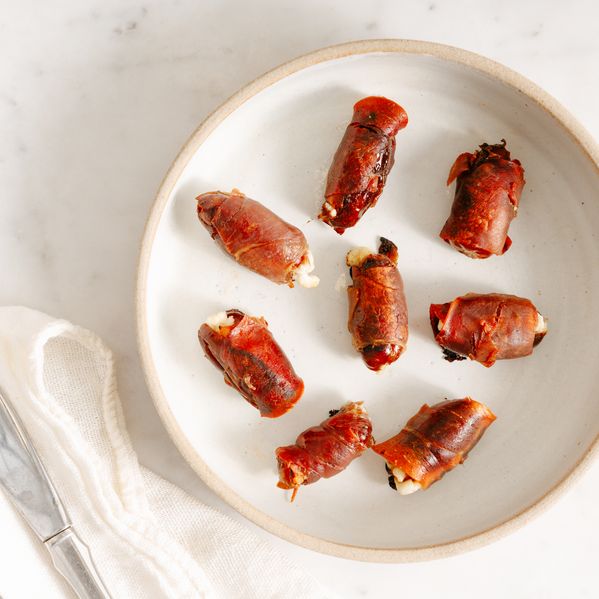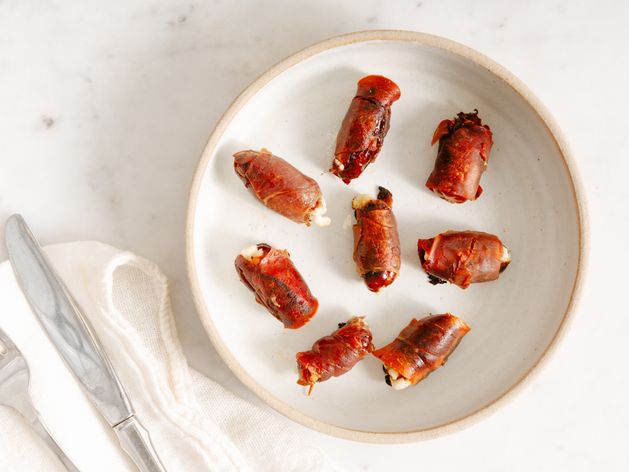 Ingredients
2 cups Medjool dates
¼ lb goat cheese log
9 thin slices prosciutto
From Your Pantry
Equipment
Brava metal tray
toothpicks (optional)
Nutrition Information
Allergens: Milk
Tags
Starter
Kid Friendly
Appetizer
Fruits
Gluten Free
Metal Tray
Paleo
Serves 4
Side
Weeknight
Year Round
Nutrition Information
Allergens: Milk
Keywords
Starter
Kid Friendly
Appetizer
Fruits
Gluten Free
Metal Tray
Paleo
Serves 4
Side
Weeknight
Year Round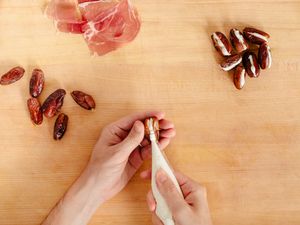 1
Stuff dates
Using your fingers, open dates where pit was removed to create a small cavity.
Stuff each date with ½ to 1 teaspoon goat cheese. Close dates around cheese.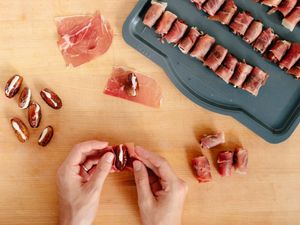 2
Wrap dates
Separate prosciutto slices and lay flat on cutting board.
Cut each slice in half lengthwise, then in half crosswise.
Wrap each date with 1 piece of prosciutto. If desired, secure with toothpick.
Place dates, evenly spaced apart, in Zones 1, 2 and 3 of Brava metal tray.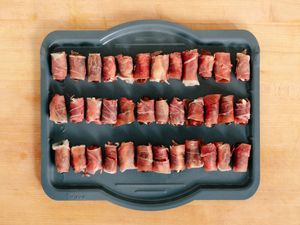 3
Roast dates
Slide metal tray into top oven shelf.
Select "Prosciutto Wrapped Dates" on your oven touchscreen and follow instructions.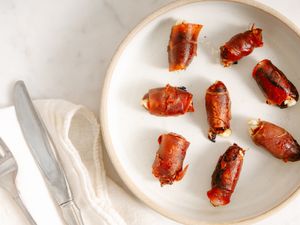 4
Cool & serve
When your food is done, let cool on tray for 5 minutes, then transfer dates to serving platter.