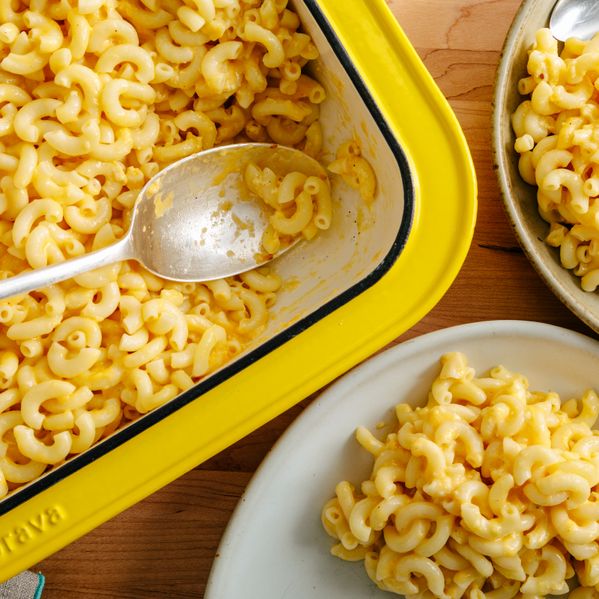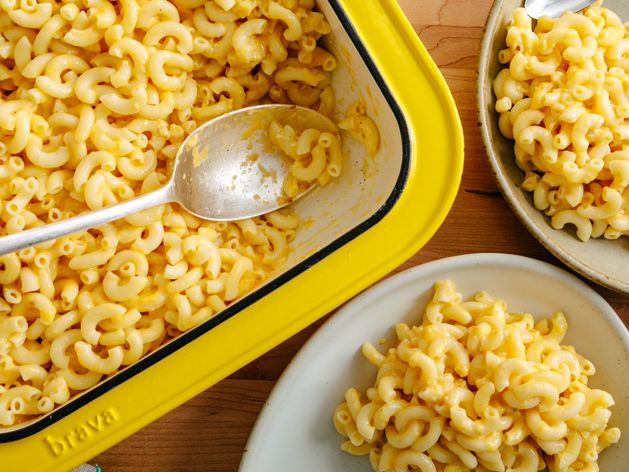 Ingredients
1 lb dried macaroni
1¾ cups milk
2 eggs
½ teaspoon grated nutmeg
1 lb medium cheddar, grated (about 5 cups) (not pre-grated)
From Your Pantry
butter
kosher salt and black pepper
Equipment
large pot
colander
mixing bowl
whisk
Brava Chef's Pan
cheese grater
Nutrition Information
Allergens: Eggs, Wheat (Gluten), Milk
Tags
Dinner
Vegetarian
Kid Friendly
All American
Brava Accessory
Chef's Pan
Crowd-pleaser
Pasta
Serves 4
Weekend
Weeknight
Year Round
Nutrition Information
Allergens: Eggs, Wheat (Gluten), Milk
Keywords
Dinner
Vegetarian
Kid Friendly
All American
Brava Accessory
Chef's Pan
Crowd-pleaser
Pasta
Serves 4
Weekend
Weeknight
Year Round
1
Step 1: Cook macaroni
Cook macaroni in large pot on stovetop according to package instructions until al dente. Drain in colander.
While macaroni cooks, prepare cheese mixture.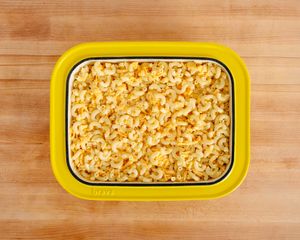 2
Step 2: Assemble macaroni & cheese
In large bowl, whisk together milk, eggs, nutmeg, 1 teaspoon salt and ½ teaspoon pepper.
Stir in cheddar.
Add macaroni; stir until well incorporated.
Butter bottom and sides of Brava Chef's Pan.
Transfer macaroni and cheese to Chef's Pan.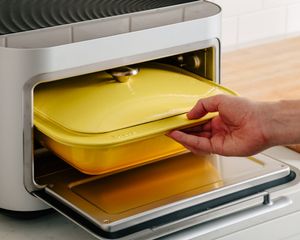 3
Step 3: Bake macaroni & cheese
Select "Bake" on your oven touchscreen. Set temperature to 375°F and timer for 30 minutes. Press green button to begin preheating.
When oven is preheated, cover Chef's Pan with lid and slide into top oven shelf. Press green button again to begin baking.
4
Step 4: Serve
When your food is done, let macaroni and cheese rest, covered, for 5 minutes, then serve family style.