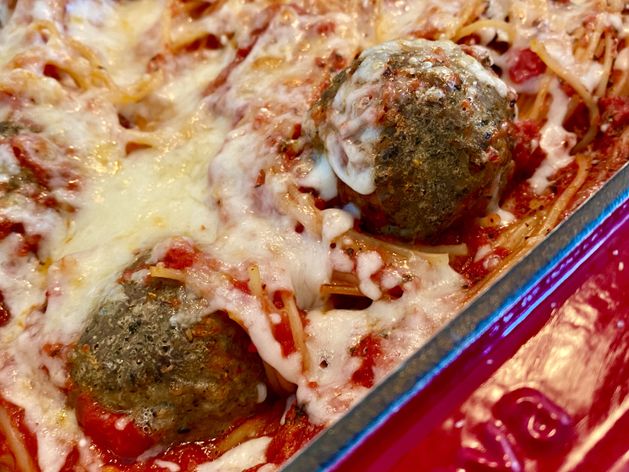 CUSTOM COOK
No Boil Spaghetti and Meatballs
Key: XWN-ATJ-TFN
About this Custom Cook
This recipe is absurdly easy, allowing you to dump all of the ingredients in your Brava chef's pan and cooking away! Buon appetito!
Ingredients:
1/2 lb. thin pasta (No. 3)
1 tsp. olive oil
1 28-oz. can of crushed tomatoes
1/2 Cup water
1 Tblsp. Italian seasoning or dried oregano
1/2 tsp. Kosher salt
Frozen meatballs
Grated mozzarella and/or Parmesan
Directions:
Break the half pound of pasta in two and place in your Brava chef's pan. Drizzle olive oil and mix until it covers dry pasta. Add crushed tomatoes, water, seasoning, salt and mix. Top with meatballs and cover chef's pan and press Brava button to cook.
Remove lid and add cheese and place back in the Brava without the cover and allow cheese to melt and slightly brown.
Serves 4