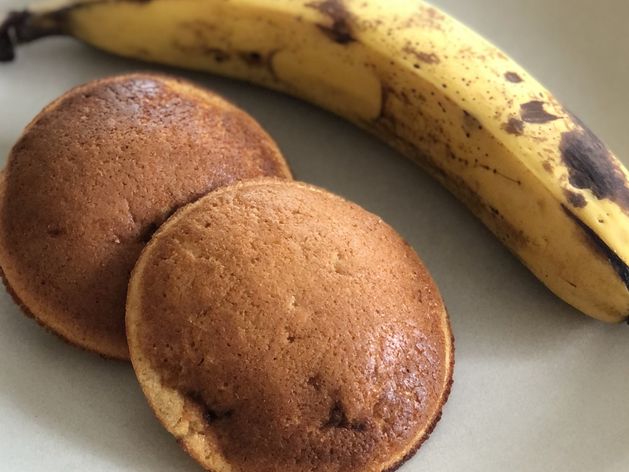 CUSTOM COOK
Bananas Foster Pancake Mini Muffins
Key: RRY-RRP-FAH
About this Custom Cook
For the caramelized bananas:
1 banana, cut into 1/2" pieces
1 tablespoon butter, softened
1 tablespoon light brown sugar
1/4 teaspoon ground cinnamon
Spread butter evenly on Zone 2 of Brava metal tray.
Sprinkle brown sugar and cinnamon onto butter.
Spread banana on top of butter/sugar mixture.
Slide metal tray into bottom shelf.
Press green button.
For the pancakes:
1 batch pancake batter (store-bought mix is fine!)
Caramelized bananas
Stir caramelized bananas into pancake batter; mix well.
Spray wells of egg tray with cooking spray.
Fill wells about 3/4 full with pancake batter.
Press green button to continue cooking.
Serve with butter and maple syrup.