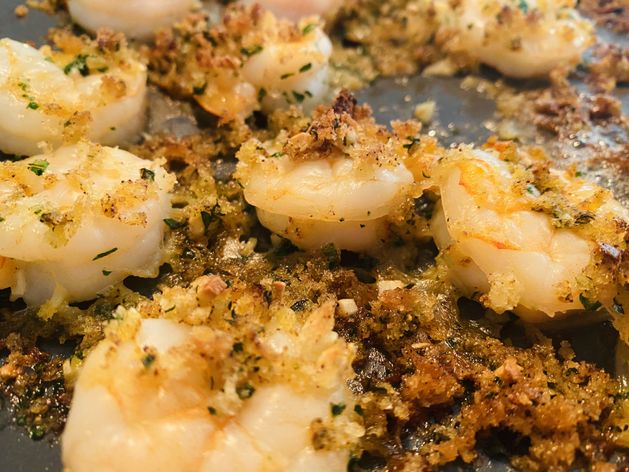 CUSTOM COOK
Brava Shrimp Scampi
Key: PMP-KYH-NAC
About this Custom Cook
You thought shrimp scampi was complicated? Not this one! Thanks to the Brava you can have it served in record time!
Ingredients:
1 lb. large raw shrimp, peeled and deveined
3 Tblsp. butter, melted
2 cloves garlic, minced
1 Tblsp. parsley, finely chopped
1/4 C. Panko breadcrumbs
1/2 tsp. sweet or smoked paprika
Directions:
Blot shrimp with a paper towel until thoroughly dry. Set aside in a bowl.
Mix butter, garlic and parsley in a small bowl. Add half of the mixture to the shrimp and mix. Place on your Brava metal baking sheet.
Mix in breadcrumbs and paprika with the remaining butter mixture. Disperse throughout the shrimp on the baking sheet.
Place in Brava and press the green button.
Serves 2