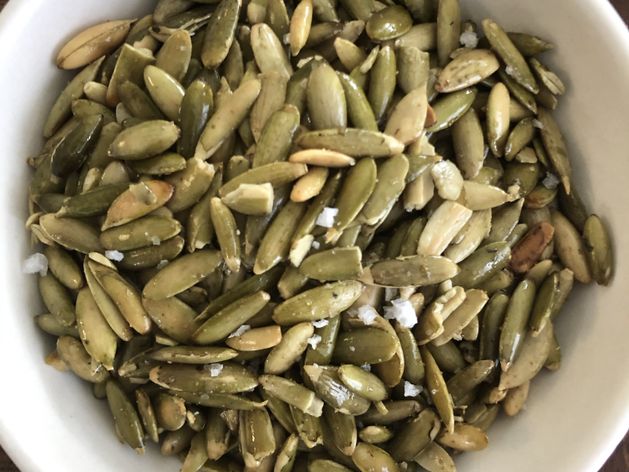 CUSTOM COOK
Savory Spiced Nuts and Seeds
Key: KYE-CHU-WTY
About this Custom Cook
Get ready to add some flavor to those plain nuts and seeds you have in your pantry! This recipe is extremely versatile because you can use any spice you like! Just make sure you use roasted nuts. I wanted to use roasted nuts because that's what most people have in their pantry. Raw nuts will require a longer cook time.
2 cups roasted nuts and/or seeds
2 teaspoons extra-virgin olive oil
about 1/8 teaspoon your favorite spice or spice blend
pinch of kosher salt
Spread nuts and/or seeds on Zones 1, 2 and 3 of Brava metal tray. Toss nuts with olive oil, spice(s) and salt. Slide metal tray into top shelf and press green button to begin cooking.
Some of my favorites spices for this are cumin, black pepper, BBQ rubs, curry powder, cayenne + brown sugar, garlic powder or chili powder.