Custom Cooks > Bacon and Cheese Egg Bites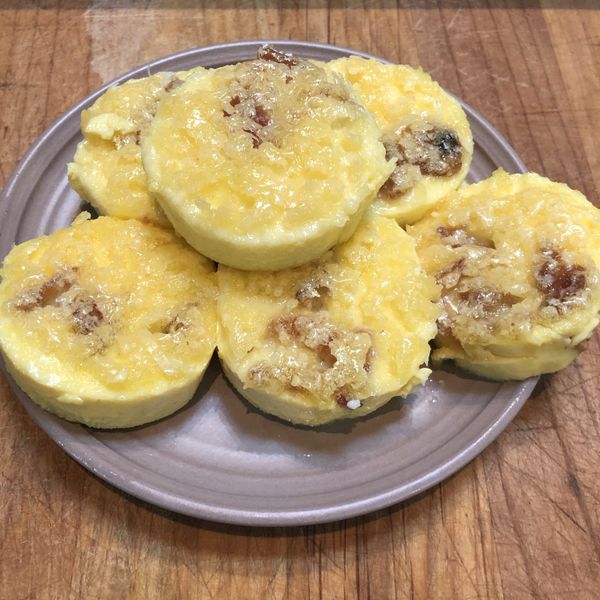 Custom Cook
Bacon and Cheese Egg Bites
Key: KJT-UFP-TJA
Created By
Brava Chef Andrew..
Guide Instructions
Ingredients:
6 eggs
2 tablespoons of liquid butter (room temp)
2 strips cooked bacon, cut into bite-size pieces
~1 cup grated cheese
Combine and whisk the eggs, liquid butter, and grated cheese in a bowl. Using the muffin tray, lay the bacon pieces in each of the six wells and add the egg mixture on top. Fill each well in the tray about 3/4 full.
This is a 2-hour cook designed to make a sous-vide like egg bite. Insert the muffin tray after the preheat step.
These also do well in the fridge and then reheating for the next few mornings. Reheat on the glass tray bottom shelf for 6 - 7 minutes