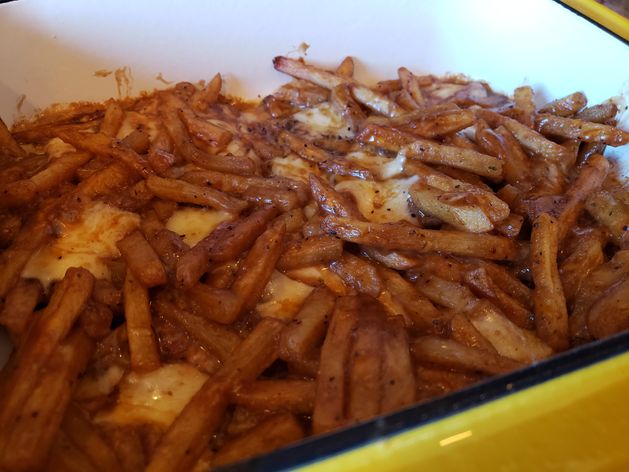 CUSTOM COOK
Poutine Fries

Key: KAM-RNL-XKX
About this Custom Cook
Ingredients:
1 jar of gravy
1 full metal pan of frozen french fries
Cheese curds or chopped cheese sticks
Any additional seasonings
Instructions:
1. Place Frozen French Fries in Zone 1, 2 and 3 of Brava Metal Tray.
2. Slide Metal Tray into the bottom Brava shelf.
3. Close Brava door and press the Green button to begin.
4. Once French Fries are done cooking, add Cheese Curds, Gravy, French Fries and Seasoning into a bowl, mix well.
5. Place Poutine Mixture into the Chef's Pan.
6. Press the Brava button to begin preheating the Oven to 350F
7. Once Brava is done preheating, place Chefs Pan on top Brava Shelf.
8. Press the Green button to begin baking.