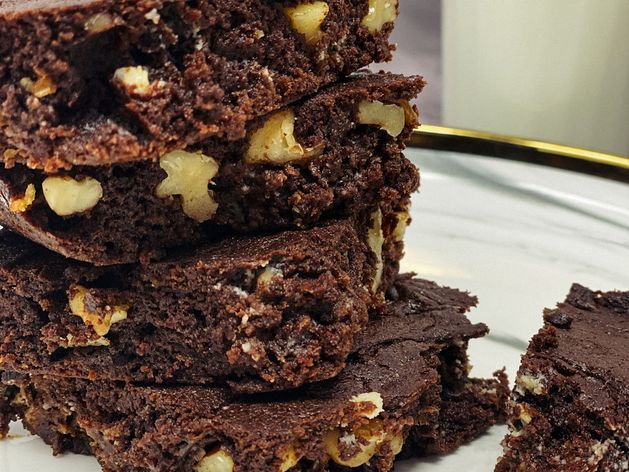 CUSTOM COOK
Gluten Free No sugar Added Brownies
Key: JYJ-AUN-AJA
About this Custom Cook
Ingredients
100 g unsalted butter, cut into pieces
30 g water
170 g dark no sugar added chocolate, broken into pieces
70 g golden monkfruit
2 tsp natural vanilla extract
2 eggs
50 g gluten free flour mix with xanthan gum
1 pinch salt
80 g stevia sweetened white chocolate chips
80 g whole raw macadamia nuts or walnuts in pieces
Instructions
1. Place butter, water and chocolate into a bowl on water bath and melt until smooth, or you can use the microwave in short spans of time.
2. Add sweetener and mix
3. Add vanilla, eggs, flour mix and salt and mix until well incorporated.
4. Preheat Brava in Bake mode to 350F
5. Add white chocolate and nuts and incorporate
6. Transfer into square metal pan and bake for 18 minutes or until just firm. Allow to cool completely in tin, pop out and cut into squares.