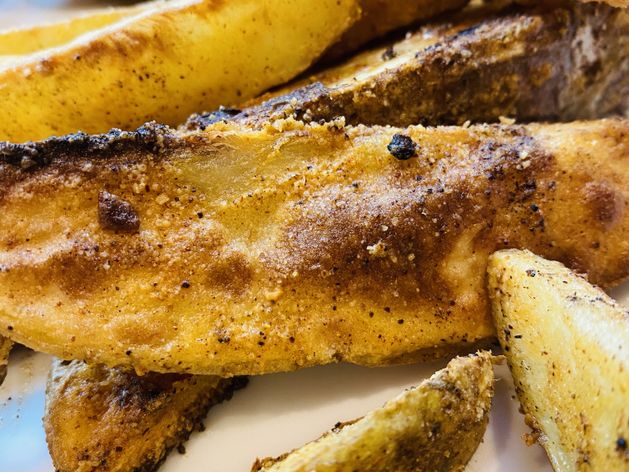 CUSTOM COOK
Spiced Potato Wedges
Key: HNR-KEX-ERT
About this Custom Cook
Looking for a simple potato dish? Look no further! Use your favorite dry spices to incorporate into this dish.
Ingredients:
2 large baking potatoes, cut into long wedges
1/4 Cup corn starch
1 Tablespoon or so of your favorite spice
Oil spray
Directions:
Mix cornstarch with your spices and coat the potato wedges in it. Oil your Brava sheet pan and place wedges on top. Spray the rest of the potato wedges making sure that every side of each potato is coated in oil.
Press the green button. Cook more if your wedges are cut too large and are under cooked.