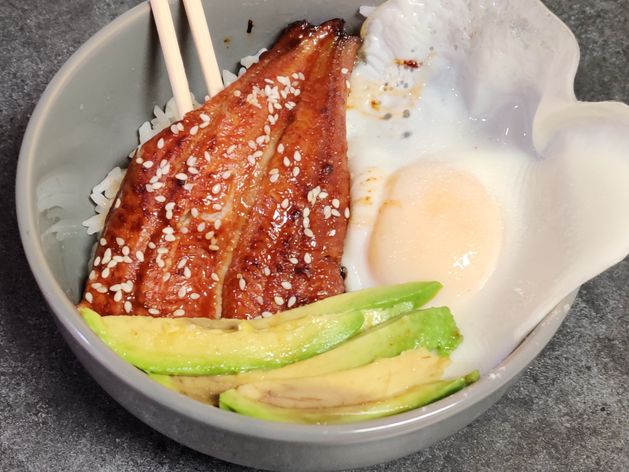 CUSTOM COOK
Unagi Don

Key: HLF-XEH-ENC
About this Custom Cook
Estimated time : ~7:30
Ingredients:
Presauced eel filet
1 egg
1 avocado
Sesame seeds
Nori seaweed
A bowl of cooked rice
Salt
First place the eel on a metal tray in zone 2 and sprinkle sesame seeds on it. Place the tray on the bottom rack of the Brava and start the cook.
Next, when the cook pauses, add an egg tray to the top shelf with a single egg in the bottom row. Continue the cook.
While you wait for the cook to finish, prepare a bowl of rice that is sprinkled with the seaweed.
Last, place the finished eel, egg, and sliced avocado on top of the rice. Salt the egg and avocado to your preference.