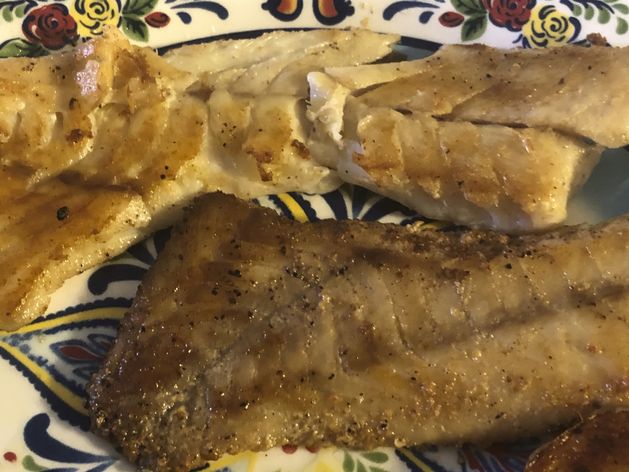 CUSTOM COOK
ROCKFISH FILLETS
Key: HEX-XPT-UNC
About this Custom Cook
Rockfish is a delicious white fish and is typically a thin fillet, 1/8" to 1/4" thick, that is 6" to 8" long. It can be difficult to cook so it develops a flavorful crust. I have developed this cook which allows a crust to form on one side. This gives the Rockfish incredible flavor and keeps it moist and flakey.
This cook uses the metal tray on the bottom level. Ghee is required. I have only tested this cook with WAC brand wild Alaskan Rockfish. Other Rockfish should be OK as long as the fillets are 1/8" to 1/4" thick,.
The Rockfish is cooked from frozen.
Download the cook using the custom cook code Key: HEX-XPT-UNC
PREPARATION:
Coat the metal tray with a light to medium coating of ghee. I use a silicone brush.
Season the ghee with salt and pepper.
Place the frozen rockfish fillets on the tray. The exact position is not critical. They can be placed anywhere on the tray, vertically, horizontally or diagonally.. You are not limited to zones either.
Place the tray in the Brava on the lower level. Close the door and press START after viewing the summary screen.
Cook time is about 12 minutes. Only the bottom side will be browned. You do not need to flip the fillet(s). They will be fully cooked and ready to enjoy immediately after the cook completes.
Carefully remove the Rockfish from the tray. It will be soft and flakey so remove carefully. Serve and enjoy.