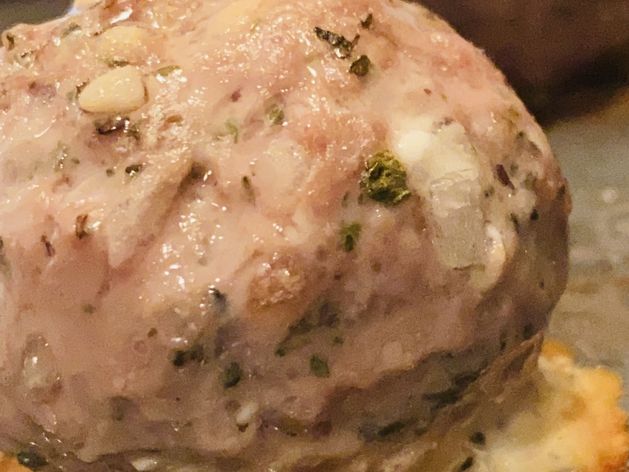 CUSTOM COOK
Feta Stuffed Lamb Meatballs
Key: FYR-WMX-NEH
About this Custom Cook
Ingredients:
1 lb. ground lamb
1/2 C. finely chopped onions
3 garlic cloves, finely minced
1 tsp. dried and chopped rosemary or mint
1/4 C. Panko or regular breadcrumbs
1 tsp. kosher salt
1/2 tsp. black pepper
4-6oz. feta cheese, cubed small
Directions:
Mix first 7 ingredients in a large bowl until combined. Take a cube of Feta and mold ground lamb mixture around it to achieve a golf ball sized meatball.
Place about 12 meatballs on your Brava baking sheet and place in Brava and press green button.
Make the rest of the batches.
Serve warm
Makes about 24 meatballs