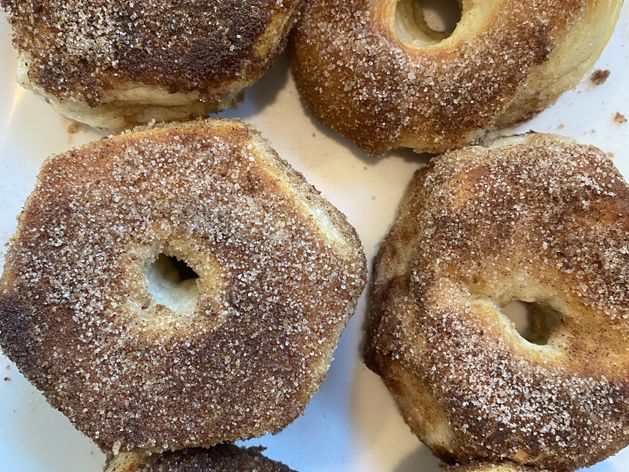 CUSTOM COOK
Short Cut Brava Donuts
Key: FUT-LRX-CKN
About this Custom Cook
Need an excuse to make donuts from scratch without spending too much time? This is the recipe for you! Instead of making the dough from scratch, we've replaced it with canned biscuits and Brava-fied it just for you!
Ingredients:
1 can biscuit dough (like Pillsbury)
1 C. Granulated Sugar
2 tsp. Cinnamon
1/2 stick Melted butter
Directions:
Remove biscuits from can and use an empty plastic bottle to punch a hole through each biscuit. If the biscuits aren't round, re-shape them to resemble a donut. Reserve the "holes" for baking as they could burn if cooked together with the "donuts".
Place the biscuits on your Brava baking sheet on the top rack and press the green button. In the meantime place melted butter in a shallow bowl and mix cinnamon and sugar in another shallow bowl. Once cooked allow to rest for a minute or two before drenching it in the bowl of butter then immediately cover it in the cinnamon sugar mixture.
Serve warm.