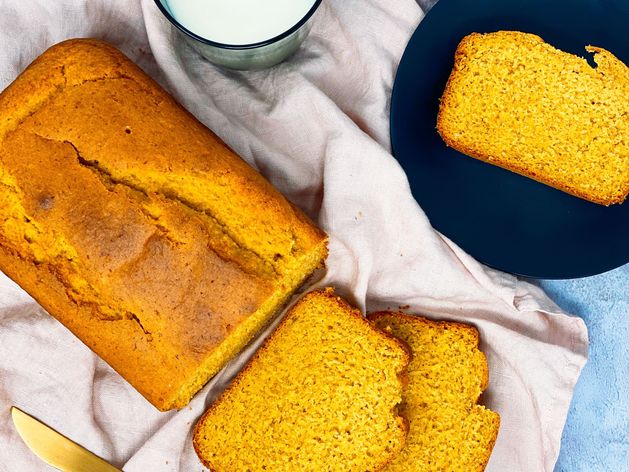 CUSTOM COOK
Gluten Free Pumpkin Banana Bread
Key: EUN-EAM-FEP
About this Custom Cook
Ingredients
3 oz old fashioned rolled oats
4 oz vegetable oil
3 oz pumpkin puree, unsweetened
3 bananas, ripe (approx. 10 oz), quartered
3 large eggs
6 oz sugar (or monk fruit)
2 oz brown sugar (or golden monk fruit)
6 oz gluten free flour blend with xantham gum
1 tsp baking powder
½ tsp salt
1 tsp vanilla
1 tsp ground cloves
1 tsp ground cinnamon
1 tsp ground nutmeg
Preparation
1. Place oats into high speed blender and pulverize and set aside.
2. Place oil, pumpkin puree, bananas, eggs, sugar and brown sugar into blender and blend.
3. Preheat Brava to 350F.
4. Add gluten free flour, reserved oat flour, baking powder, salt and vanilla, spices and blend. Pour batter into loaf pan and bake for 60 minutes approximately or until toothpick inserted comes out clean.
5. Let bread cool in pan for 10 minutes, then turn out onto a wire rack. Allow to cool completely before slicing and serving.