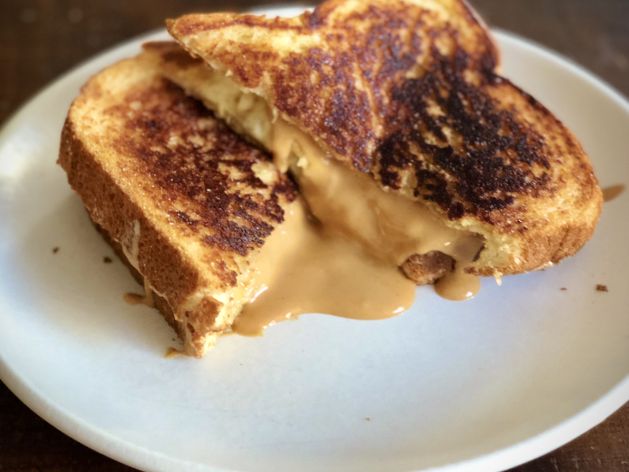 CUSTOM COOK
Grilled Peanut Butter & Banana Cinnamon Toast Sandwiches
Key: EPJ-TTP-NLP
About this Custom Cook
This recipe program makes 2 sandwiches.
To create this Custom Cook I used the "White Grilled Cheese" recipe program (decreased by 16%) + 50 seconds of bottom sear on all zones.
If you want to make your own custom cook for 1 or 4 sandwiches just slide down the white grilled cheese and add some sear at the end. It's that easy!
4 slices brioche-style bread
peanut butter
1 ripe banana, sliced
butter, softened
cinnamon sugar
Spread peanut butter on 2 slices of bread. Top peanut butter with a few banana slices. Top with another bread slice. Butter top and bottom sides of sandwich. Sprinkle top and bottom sides with cinnamon sugar.
Place sandwiches in Zone 2 of Brava metal tray. Slide metal tray into bottom shelf and press green button to begin.