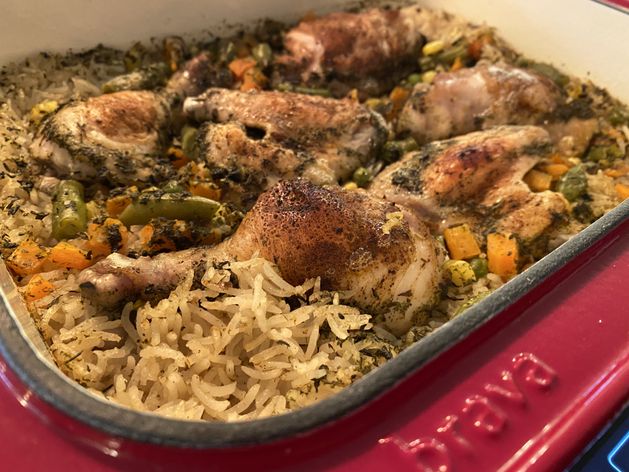 CUSTOM COOK
Chicken and Rice (Arroz con Pollo)
Key: ENF-PLT-PAY
About this Custom Cook
Ingredients:
4-6 dark meat chicken pieces skin-on, thighs and legs
1 Cup white rice
1 3/4 Cups chicken stock
1 Cup frozen veggies and/or beans
2 Tblsp. butter
Kosher salt
Directions:
Press Brava button to begin pre-heating.
Season chicken
Add rice, chicken stock, veggies/beans and 1 tsp. salt into Brava pan and mix. Nestle in chicken pieces on top, skin-side-up and cover.
After one hour, remove lid and press the green button to bake more and sear chicken.
Allow to rest for 5 minutes before serving.