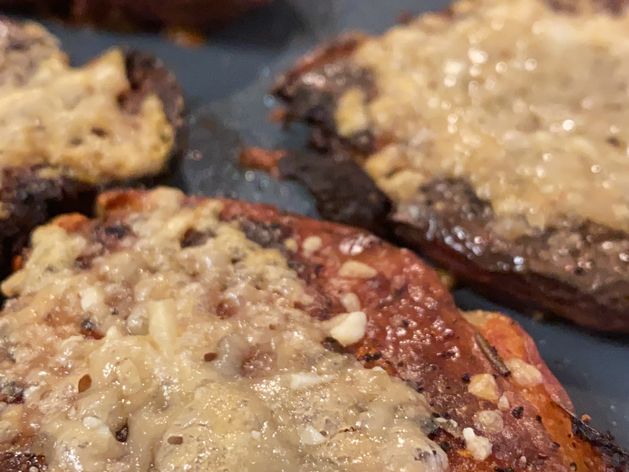 CUSTOM COOK
Cheesy Smashed Potatoes
Key: EJC-UMY-NXY
About this Custom Cook
Ingredients:
8-10 small red-bliss potatoes
1 tsp. garlic powder
1 tsp. dried rosemary or thyme
1 tsp. salt
1/4 tsp. black pepper
Olive oil
1/4 C. Parmesan cheese or the cheese of your choice
Directions:
Steam or Brava Cook the potatoes until fully cooked. Allow to cool. Use the back of a saucepan to press down until slightly "smashed", about 1/2-3/4 inch thick.
Mix garlic powder, herb, salt and pepper in a small bowl together and season potatoes on both sides.
Sprinkle plenty of olive oil on your Brava sheet pan and place potatoes on top. Place on top rack of your Brava and press green button.
The Brava will eventually notify you to flip your potatoes and add cheese and cook it more by pressing the green button again. Note: Cheese is an optional step as you could serve the potatoes with out it.
Once done cooking, remove from tray and let rest for 3-4 minutes before serving.