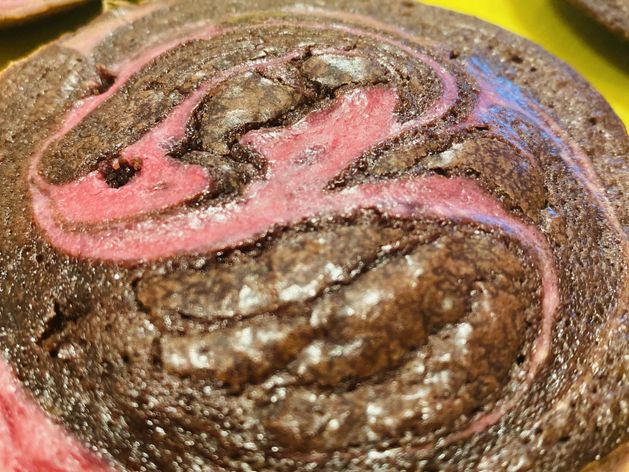 CUSTOM COOK
Raspberry Cheesecake Swirl Brownies
Key: EAA-MNJ-KLT
About this Custom Cook
Ingredients:
2 cups frozen raspberries, thawed
1 (8-ounce) package cream cheese, at room temperature
1/2 cup sugar
1 egg
2 tablespoons all-purpose flour
1 (19.5 to 21.2 – ounce) package brownie mix
2/3 cups vegetable oil
2 eggs
2 tablespoons water
non-stick spray
Directions:
Press the green button on your Brava to pre-heat.
Take thawed raspberries and press them through a fine sieve until most of the juices come out. Use an electric beater to mix the juice with the cream cheese, sugar egg and flour until smooth. Set aside.
In another large bowl mix brownie mix with oil, eggs and water until smooth.
Spray non-stick spray onto your Brava egg pans and dollop a couple tablespoons of brownie batter, then a couple of cream cheese batter then one final brownie on top. Use a skewer or toothpick to swirl both batters until you see a swirly design.
Place in Brava and press the green button to cook. Allow to cool in pan for 5 minutes before removing and serving.
Makes about 12-16 brownies.