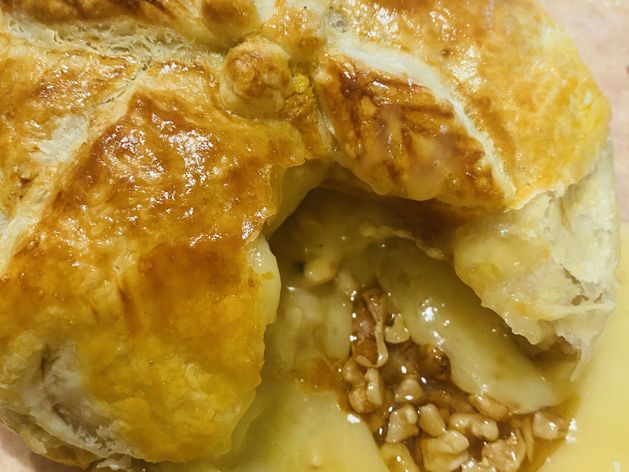 CUSTOM COOK
Honey Walnut Stuffed Brie in Puff Pastry
Key: CWM-XKF-LPN
About this Custom Cook
Ingredients:
1/3 C. chopped walnuts
1 8-oz. wheel of Brie or Camembert cheese
2 Tblsp. honey
1 pre-made and thawed roll of puff pastry
1 egg yolk
Non-stick spray
Directions:
Mix walnuts and honey in a small bowl and set aside.
Roll open the puff pastry dough and pinch areas together where they may have cracked or broken off. Remove a sliver of dough to create any desired decorations for the top.
Place walnut mixture in the center of the dough and gently place cheese on top. Fold in all sides and press gently to adhere together. Turn upside down so the walnut side is up.
Mix egg yolk with 1 Tblsp. of water and brush throughout the puff pastry. Add decorations on top and finish brushing with egg wash.
Spray non-stick spray in the center of your Brava sheet pan and add cheese. Press green button and cook. When finished cooking remove tray from Brava and allow to rest for 5 minutes before serving with crackers.