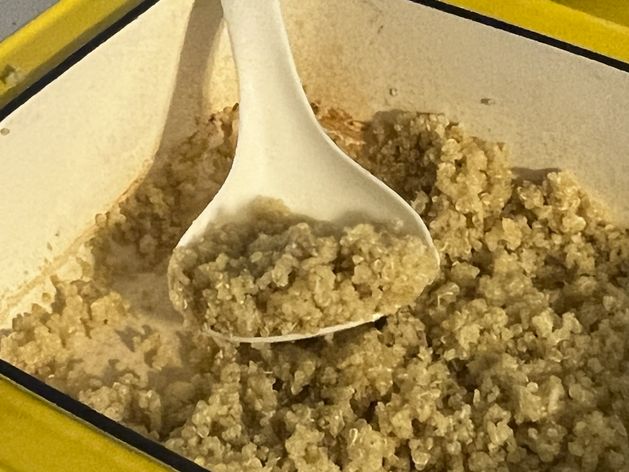 CUSTOM COOK
QUINOA (Sprouted) Chef's Pan
Key: CUE-LXK-JXK
About this Custom Cook
INGREDIENTS:
1/2 cup Sprouted quinoa
1 cup water
salt
ghee
1 tbls nutritional yeast
Place 1/2 of a cup of sprouted dry quinoa into the chef's pan.
Add 1 cup of water.
Add 3-5 tablespoons of ghee (the actual amount is not important)
Add about 1/8 teaspoon salt.
(optional) Add a bit of ground pepper
(optional but HIGHLY recommended)
Add 1/2 tablespoon of nutritional yeast powder.
(this adds a really nice flavor to the chickpeas and I highly recommend it!)
Cover the chef's pan and insert it into the Brava. Press start.