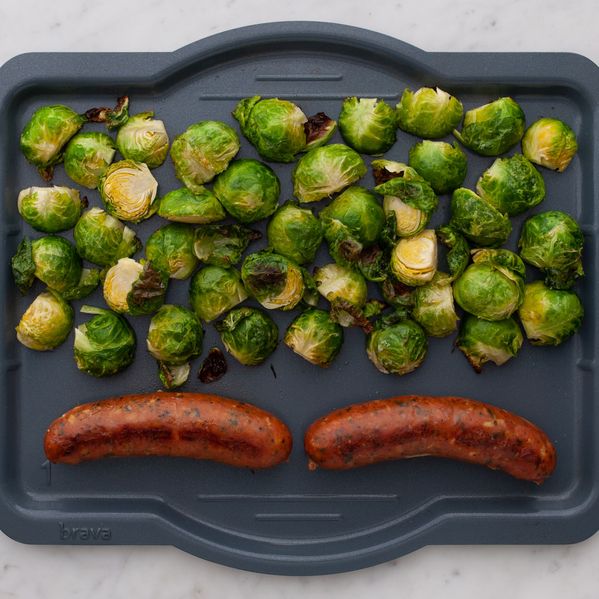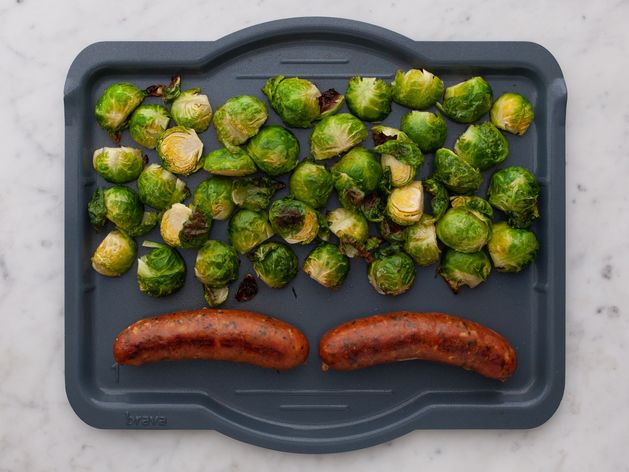 Ingredients
4 precooked sausage links
5 cups chopped Brussels sprouts (1-inch pieces or small ones halved, large ones quartered)
From Your Pantry
kosher salt
cooking oil
Equipment
Brava metal tray
Brava glass tray
mixing bowl
Nutrition Information
Allergens: None
Tags
Dinner
Combo
Kid Friendly
Basic Combos
Dairy Free
Glass Tray
Gluten Free
Keto
Metal Tray
Pork
Serves 4
Two Trays
Nutrition Information
Allergens: None
Keywords
Dinner
Combo
Kid Friendly
Basic Combos
Dairy Free
Glass Tray
Gluten Free
Keto
Metal Tray
Pork
Serves 4
Two Trays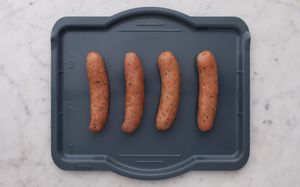 1
Recipe Instructions
Place sausages across Zones 1, 2 and 3 of Brava metal tray.
In medium bowl, toss together Brussels sprouts, 2 tablespoons cooking oil and a pinch of salt.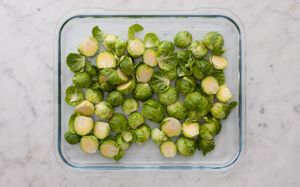 2
Continued
Evenly spread Brussels sprouts in Zones 1, 2 and 3 of Brava glass tray.
Slide metal tray into top oven shelf.
Slide glass tray into bottom oven shelf.
Select "Precooked Sausages and Brussels Sprouts" on your oven touchscreen and follow instructions.