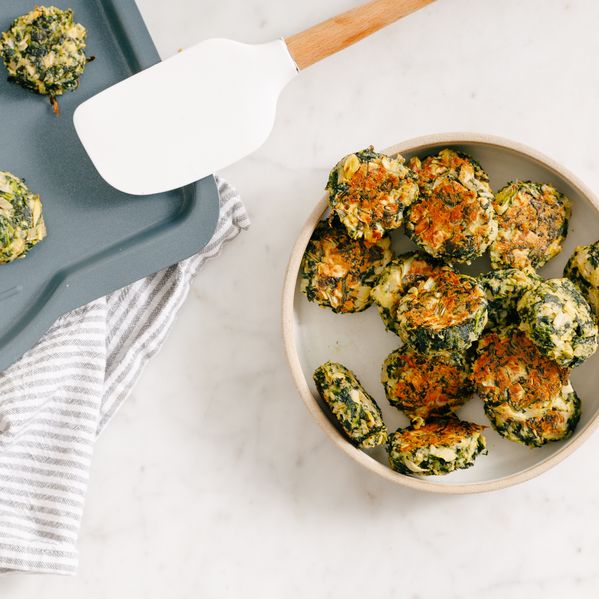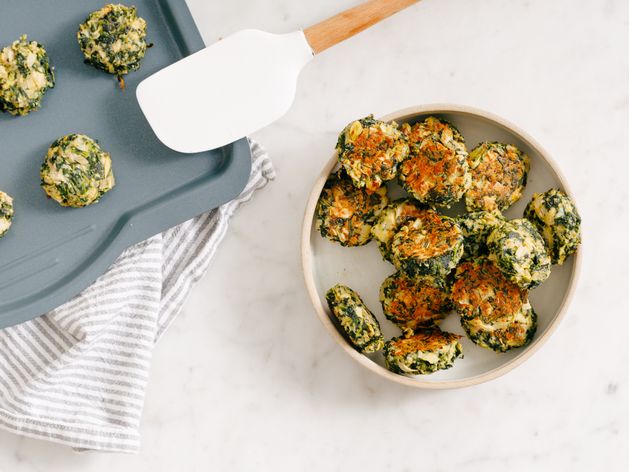 Ingredients
1 package (10 oz) frozen chopped spinach, thawed according to package instructions and drained
1 can (14 oz) artichoke hearts, drained and finely chopped
2 eggs, beaten
½ cup bread crumbs
½ cup grated Parmigiano-Reggiano or domestic Parmesan
From Your Pantry
cooking oil
kosher salt and black pepper
flaky sea salt (optional)
Equipment
mixing bowl
Brava metal tray
Nutrition Information
Allergens: Eggs, Wheat (Gluten), Milk
Tags
Starter
Vegetarian
Kid Friendly
All American
Appetizer
Keto
Metal Tray
Serves 4
Side
Snack
Weekend
Year Round
Nutrition Information
Allergens: Eggs, Wheat (Gluten), Milk
Keywords
Starter
Vegetarian
Kid Friendly
All American
Appetizer
Keto
Metal Tray
Serves 4
Side
Snack
Weekend
Year Round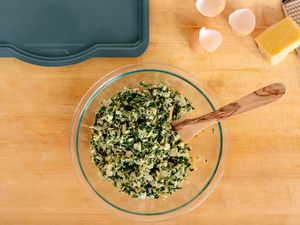 1
Prep spinach & artichoke mixture
In medium bowl, stir together spinach, artichoke hearts, eggs, bread crumbs, Parmigiano-Reggiano and a few pinches of kosher salt and pepper.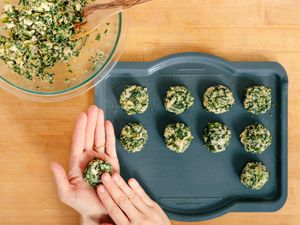 2
Form spinach bites
Using your hands, form 2 tablespoons spinach mixture into patties ¾ inch thick and 1½ inches wide. You should have about 24 patties.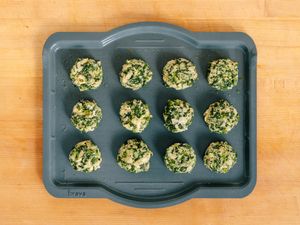 3
Bake spinach & artichoke bites
Evenly spread a few tablespoons cooking oil on Zones 1, 2 and 3 of Brava metal tray.
Place patties, evenly spaced apart, in Zones 1, 2 and 3 of metal tray (4 per zone).
Slide metal tray into top oven shelf.
Select "Spinach and Artichoke Bites" on your oven touchscreen and follow instructions.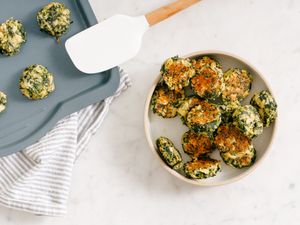 4
Serve
When your food is done, transfer spinach and artichoke bites to serving platter.
If desired, sprinkle with flaky sea salt.