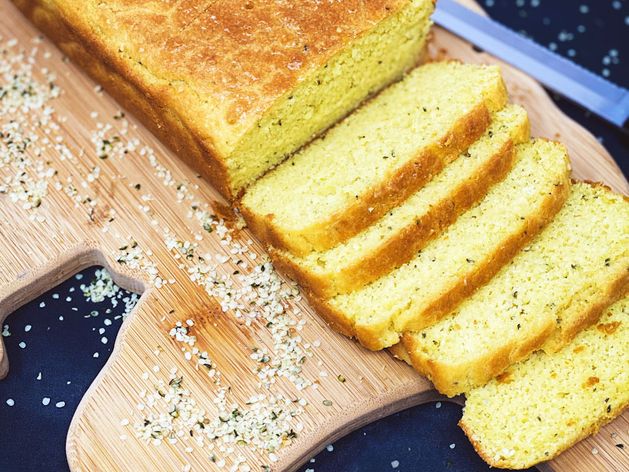 CUSTOM COOK
Keto Slicing Bread
Key: XWH-MJN-KER
About this Custom Cook
This recipe was created by Kassey from Keto4karboholics. She uses hemp seeds to give it a nutty flavor. It is important to use 4 MEDIUM sized eggs at room temperature to avoid the eggy flavor. If you don't have medium sized eggs, you can use 3 large ones.
Follow me on Instagram for more recipes: @armidamix

Ingredients:
4 medium eggs at room temperature
10 tablespoons butter melted and cooled down
1/2 teaspoon coconut flour
1 tablespoon instant yeast
2 cups almond flour
3 tablespoons hemp hearts
1/2 teaspoon salt
1 teaspoon baking powder
Instructions:
1. Crack the eggs into a bowl and mix for 2 minutes.
2. Add coconut flour and instant yeast to melted butter and allow to rest for 2 minutes.
3. Stream butter into egg mixture while mixing on low until fully incorporated.
4. Combine almond flour, hemp hearts, salt and baking powder in a bowl, then slowly add to egg mixture.
5. Preheat oven to 350F on Bake function and pour into the loaf pan.
6. Bake approximately 40 minutes until toothpick comes out clean.