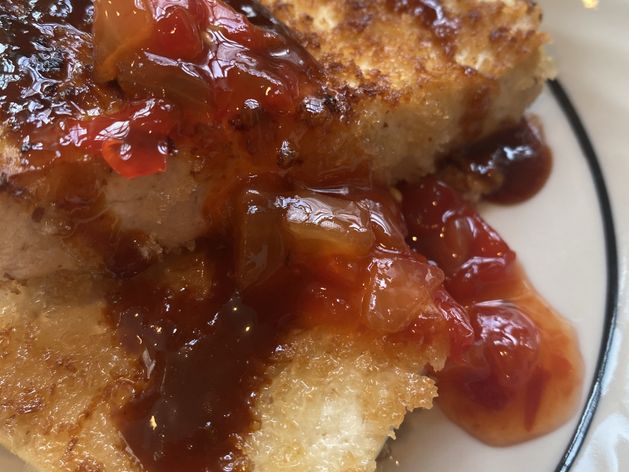 CUSTOM COOK
Crispy Baked Tofu
Key: JLR-TNE-HTM
About this Custom Cook
Ingredients:
14 oz. Extra firm tofu
1 egg white
1 Tblsp. maple syrup
1 tsp. soy sauce
1/2 tsp. garlic powder
1 tsp. Dijon mustard
Panko bread crumbs
Vegetable or canola oil
Sauces to serve with tofu
Directions:
Remove tofu from packaging and squeeze excess water out gently using paper towels. Cut into 8 even slices, about 1/2 inch thick. Set aside.
In a shallow bowl whisk egg white with maple syrup, soy sauce, garlic powder and mustard. In another bowl add Panko bread crumbs.
Drizzle plenty of oil on your Brava baking sheet. Dip tofu slices in egg mixture then press into Panko on both slices. Lay out evenly spaced on oiled Brava baking sheet. Cook and flip and add more oil when cooking on second side.
Serve with hoison sauce, sweet red pepper relish, dumpling sauce, go ju chang or any Asian sauce you desire.
Note: Depending on the kind and temperature of your tofu, you may need to sear it for a longer period of times until tofu is golden brown and crispy.