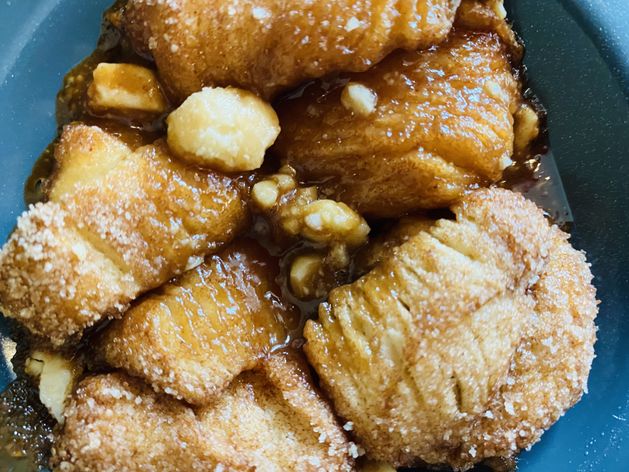 CUSTOM COOK
Cinnamon Monkey Bread
Key: HJA-AJH-AWX
About this Custom Cook
Ingredients:
1/2 Cup granulated sugar
1 tsp. cinnamon
1 package refrigerated biscuits
1 pinch salt
1/2 Cup brown sugar
1/2 stick butter
Chopped nuts like walnuts or pecans, optional
Directions:
Mix granulated sugar, cinnamon and salt in a large bowl until combined.
Cut each biscuit into 8 small pieces and place in the large bowl. Use your hands to gently mix dough with sugar until evenly combined.
Microwave brown sugar and butter until fully melted, about 2 minutes.
Divide dough in half and fill all four Brava egg cups evenly with half of the dough. Drizzle about a teaspoon of brown sugar on top of each cup and sprinkle chopped nuts, if desired.
Repeat with second half of dough.