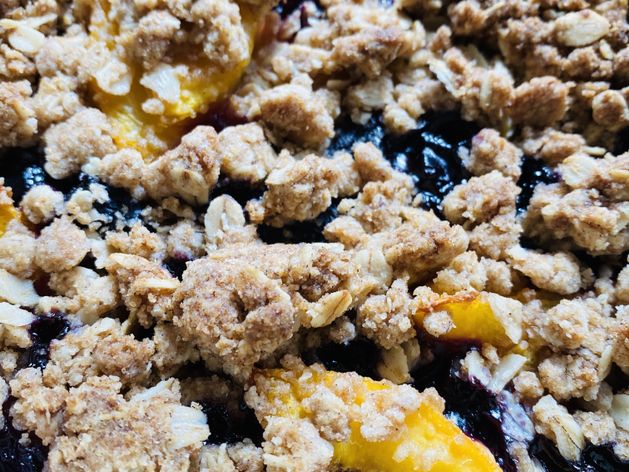 CUSTOM COOK
Peach Blueberry Crisp
Key: EWM-MRK-AXP
About this Custom Cook
I've taken the liberty to cutting some corners and making this the world's easiest crisp to make! You're welcome!
Ingredients:
3 Cups frozen blueberries
1 lb. frozen peach slices
1/4 Cup flour
1/4 Cup sugar
For Crisp:
3/4 Cup flour
1/2 Cup instant oats
1/4 Cup dark brown sugar
1/2 tsp. salt
1/4 tsp. ground cinnamon
6 Tablespoons melted butter
Directions:
Spray non stick spray in your Brava Chef Pan. Add the first four ingredients and mix until combined.
In a bowl add the rest of the ingredients for the crisp. Mix until crumbly. Disperse on top of fruit.
Place in Brava and press the green button.
Literally that's it!