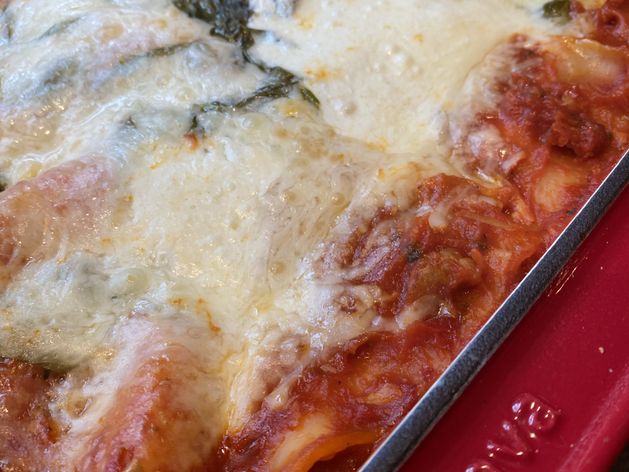 CUSTOM COOK
Lasagna Bolognese by George Duran
Key: CPX-EFY-MUM
About this Custom Cook
Ingredients:
10 oz. ricotta
2 eggs
1/2 C. grated Parmesan cheese
1 tsp. garlic powder
1 tsp. dried oregano
1/2 tsp. red pepper flakes, optional
1 tsp Kosher salt
12 sheets of lasagna noodle
1 7 1/2 oz. jars of bolognese tomato sauce
16-20 oz. of mozzarella cheese
Fresh basil, optional
Directions:
Mix together the first 7 ingredients together and set aside. Place about half a cup of marinara in the bottom of your Brava cast iron pan and place three sheets of lasagna noodle on top. Remember to clip the edges of both sides of the noodles to fit in the corner of your Brava pan.
Divide bolognese sauce and cheese into 4 and layer evenly within lasagna noodles. Top with basil leaves and extra cheese, if desired.